Jiffy is a platform that instantly connects homeowners with nearby, quality home maintenance and repair professionals in over 30 categories. Welcome to our blog, where we share home maintenance tips, inspirational design ideas, and information on how we make it easier than ever to complete projects around the house.

Smart home technology has come a long way. From the ability to control your lights, locks and thermostats from your smartphone to automatic pet feeders, smart home technology continuously improves, automates and modernizes the spaces in which we live.
Because the technology is developing so quickly, it can be difficult to keep up with the consumer-ready home products that we have access to. Whether you're looking to simply update your home or you're looking for even more integration, we've compiled a list of the smart home devices and trends that will make an impact in 2020.
Jiffy wants to help make your life easier around the home. Don't worry about the installation process of your new smart home technologies, we provide smart home installation services for all your home automation needs.
2020 Smart Home Trends & Devices That Jiffy Can Help You Install
1. Smarter virtual assistants for seamless home connection
It's no secret that more and more virtual assistants like Alexa, Google, and Apple are being used every day. However, because of their complicated interfaces, people often neglect using them other than as voice-commanding music speakers or kitchen timers. In an attempt to make the home truly automated, tech companies like Apple, Google, and Amazon have decided to combine their efforts to make all products compatible with one another. This initiative was developed around a shared belief that smart home devices should be secure, reliable and seamless to use. When shopping for new home products, homeowners will no longer have to worry about which product will connect to which device. Instead, they will all be interconnected for a seamless home automation system.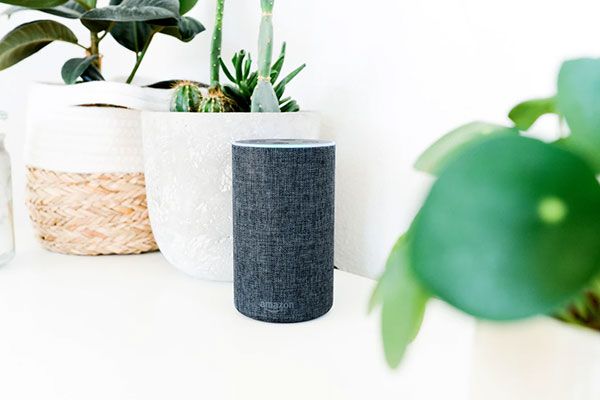 2. Smarter, integrated home security systems
Smart home security is becoming increasingly popular and is one of the first upgrade's people make in order to automate their homes. While smart video security systems have been around for a few years, the new systems are becoming far more integrated as the list of available products grows. Comprehensive home security systems provided by companies like Ring analyze patterns and behaviours of the detectable areas around your home using a wide range of products, including:
Security cameras
Door bells
Motion detectors
Contact sensors
Wi-Fi-enabled base stations
Smoke and CO listeners
Flood and freezing sensors
By setting up these products and integrating them all through the Ring hub, you will get instant alerts to your phone notifying you when, where, and if an incident occurred. With the Ring App, you can remotely control or monitor all the products you have connected. And with customizable settings for when you're home or away, Alexa-enabled voice controls, and tailored packages based on home size, you get the security and peace of mind you need.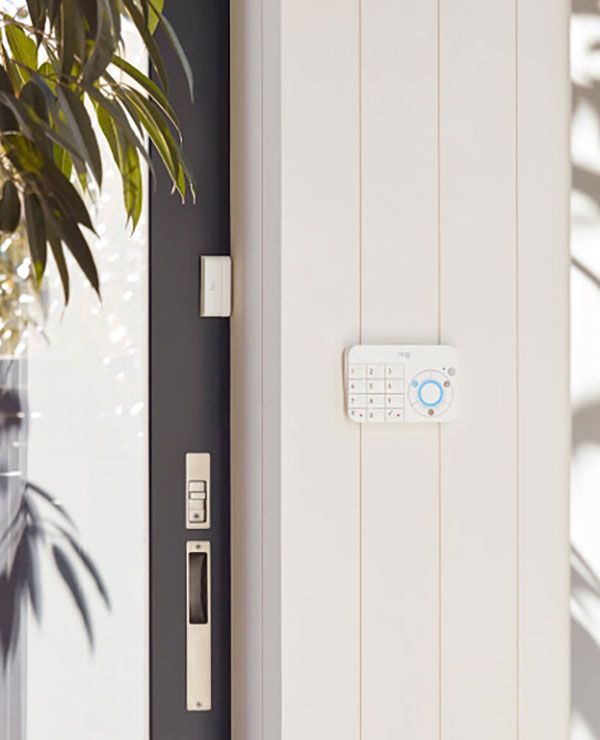 Image sourced from Ring
3. Improved Sensory Technology
It's quite common to have motion sensors located around the home to detect movement. But what was once a common phenomenon in people's homes has now been upgraded for more dependable systems that are able to detect the smallest of sensory movements and changes that may signal potential issues.
While sensory technology has already advanced with safety equipment like electrical boxes and HVAC systems, it can now detect and alert homeowners of potential issues happening around the home before damage can occur.
For example, if a termite infestation occurred in your home, sensory technology would be able to detect it and alert you before you would even notice the resulting damage. Another prime example of this technology is smart water and freezing sensors. These products can detect and instantly notify you when leaks and/or low temperatures are found around sinks, fridges, toilets, and water tanks. This technology is a new tech trend that gives homeowners full control to monitor and protect the state of their homes before an issue arises.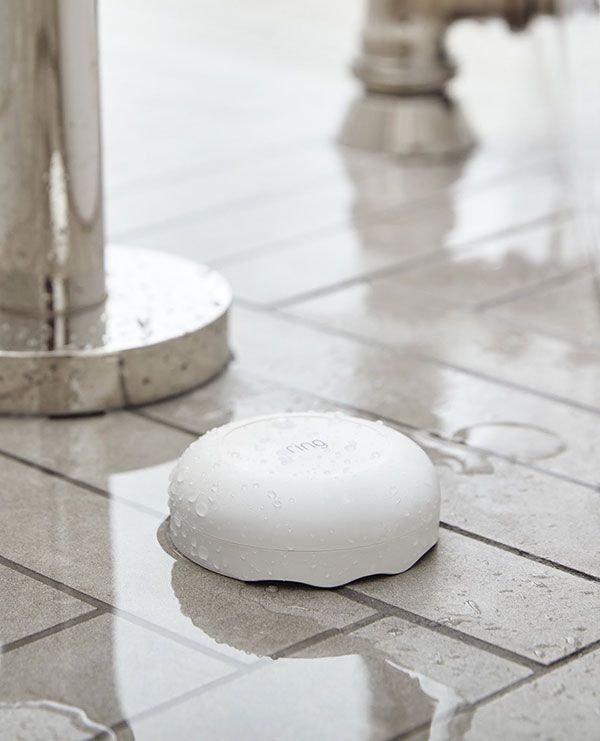 Image sourced from Ring

4. Smart Furniture and Appliances
Smart technology is changing the way we use everyday household items. Whether it's a Smart Bed that analyzes your sleep patterns or a refrigerator that tracks the food in your fridge, these Wi-Fi enabled, integrated products can enhance the way you interact with your home and the people in it.
Products like Samsung's Wi-Fi-Enabled Smart Refrigerator come with a connected touchscreen used to help manage your home and your life. Not only does it allow you to see into your fridge with built-in cameras while you're out grocery shopping, but there's also an app that will create recipe ideas based on the food in your fridge.
The other goal of these appliances is to act as central hubs, capitalizing on the kitchen's role as the focal point of the home. Instead of paper calendars, schedules, and reminders stuck to the fridge with magnets, smart refrigerators are a seamless way to organize family life. Plus, they can connect with other smart home devices like doorbell cameras, lights, virtual assistants, and thermostats for unprecedented integration.
You can also book Appliance Installation with a Jiffy Pro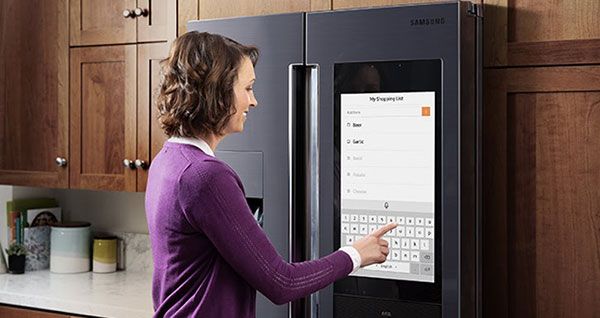 Image sourced from Samsung
5. Smart Lights
Installing Smart LED lights is a relatively small change to make, but they allow homeowners to use and manipulate the lights in their home in incredible ways.
These phone- and voice-controlled energy-saving LED systems allow for amazing control over your home's lighting configurations.
Products like the Philips Hue allow you to connect up to 50 smart lights in one home that can all be controlled from any smart device, including your virtual assistant. Whether you want to add smart lights to your kitchen, bathroom or even your backyard, these lighting systems come with customizable features specific to your preferences. The smart lights can be colour-adapted to create the perfect mood for the TV or movie you're watching, customized to gradually light up the room when you first wake up, and set to different hues to create the perfect ambience.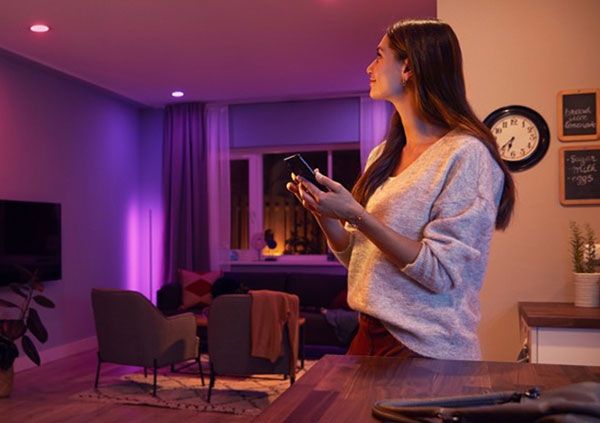 Image sourced from Philips Hue
Jiffy Can Help With Any Smart Tech Installation
For all its innovation, smart home technology can only live up to its potential if it's set up and configured properly. Syncing all your smart-home products to one device can be difficult, but Jiffy makes it easier. Our smart home installation Pros can install, configure and set up the appropriate settings for you to get the most use out of your new smart devices. Booking couldn't be simpler:
Select Smart Home Installation on our website or mobile app
Fill in your order details and location
Choose a day and time that works for you
Jiffy will connect you with a nearby, available Pro
So, if you're looking for inspiration on how to make your home more tech-savvy this 2020, you've come to the right place. Contact Jiffy to help install your new favourite gadgets for fast, reliable assistance at preset rates.
BOOK SMART HOME INSTALLATION WITH JIFFY
Sources
---