Jiffy is a platform that instantly connects homeowners with nearby, quality home maintenance and repair professionals in over 30 categories. Welcome to our blog, where we share maintenance tips, inspirational design ideas, and information on how we make it easier than ever to complete projects around the house.

As soon as winter truly hits, it seems like it's already time to fantasize about spring. But with temperatures dropping quickly, winter seasonal maintenance is a must to keep your house in working order during this volatile season. During the winter, it's important to be proactive by getting ahead of potential problems that can occur around the home.
From ensuring your house stays warm and efficient to preventing your pipes from freezing, Jiffy is the perfect way to instantly book winter home maintenance tasks at competitive preset rates. Jiffy Pros provide the expertise needed to keep your house in excellent shape over the winter. So in order to prevent the winter season from getting the best of you, book these four winter home jobs through the Jiffy app.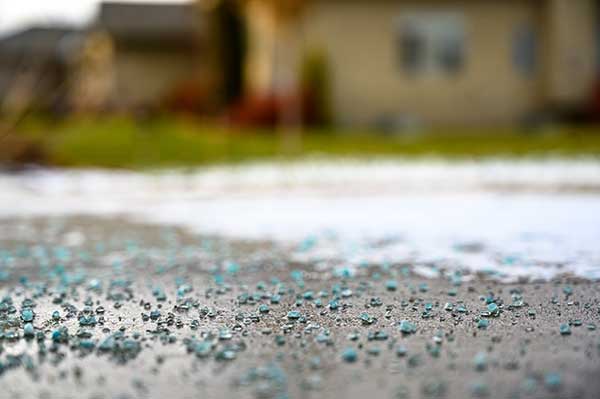 During the winter months, more than 20 million tons of salt is used each year to help minimize ice build-ups in northern climates. That said, what many individuals don't know, is that traditional salt is not always the best option to deal with ice on your stairs and driveway. Salt doesn't necessarily "melt" ice. Instead, it affects water's freezing point to prevent ice from forming as easily. When the salt we use on our driveways mixes with water, it has a freezing point of -6.5°C. But what happens if temperatures drop below that number? Traditional salt is no longer effective.
Jiffy's premium ice melter blends various compounds together to create an effective, long-lasting solution that performs at much colder temperatures than traditional salt. Not only does it reduce freezing and clumping, but it is a safer option for pets and reduces the effects of corrosion. When you order through our website or mobile app, we'll deliver a 50 lb bucket right to your doorstep.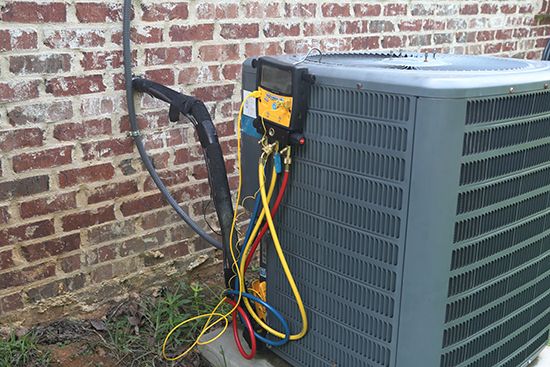 Now that the temperature is hovering in the single digits and below, ensuring your HVAC system has been properly inspected and prepared for the winter season is extremely important. The colder months can be very taxing for HVAC units, which is why regular inspection and tune-ups are beneficial to lengthen your HVAC's lifespan and result in more efficient use. Ideally, your unit should be inspected prior to the winter months starting. However, if you haven't scheduled a check-in so far, there's no better time than scheduling one now.
Jiffy heating and cooling Pros are here to fully inspect your unit and recommend any repairs to ensure your system is working properly. These inspections include:
Ensuring that all electrical connections are sound and that readings are normal.
Lubricating moving parts for added performance and efficiency.
Replacing air filters to ensure good airflow and quality (homeowners should change air filters every 3-4 months).
An assessment of the motor and fan blades for damage or obstructions.
Don't risk a cold home this winter, book a Jiffy heating and cooling Pro today.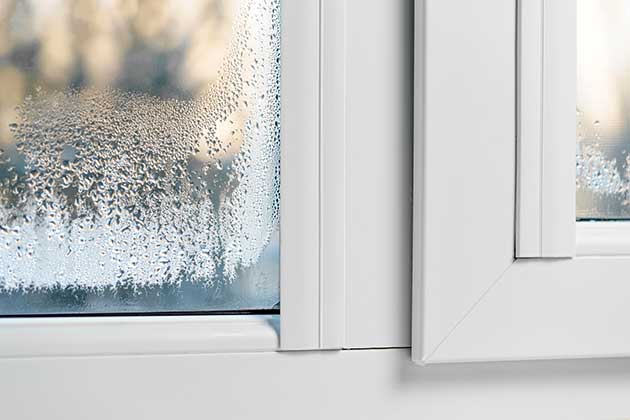 Battling a drafty house this winter? Look no further than your windows and doors. Poorly sealed windows and doors can lead to unwanted air transfer resulting in uncomfortable temperatures within the home. What's worse? These gaps can create significant energy waste if they are sealed properly.
Jiffy Pros can properly check for air leakage around all your windows and doors and help you assess the next steps. Depending on the severity of the leaks, a Jiffy handyman can help fix these issues with caulking or weather-stripping. Caulking is an effective, flexible sealant for cracks, gaps and joints that are a quarter-inch wide or smaller. Conversely, weatherstripping is a narrow piece of vinyl, rubber, metal or felt that seals the contact area between the fixed and movable sections of a window or door.
In minor cases, these solutions can adequately address the leaks and drafts. That said, they may also suggest larger problems with your windows and doors. If the problem requires more than caulking or weatherstripping, it may be worth contacting an Exterior Window and Door Pro with Jiffy to assess the scope of the issue.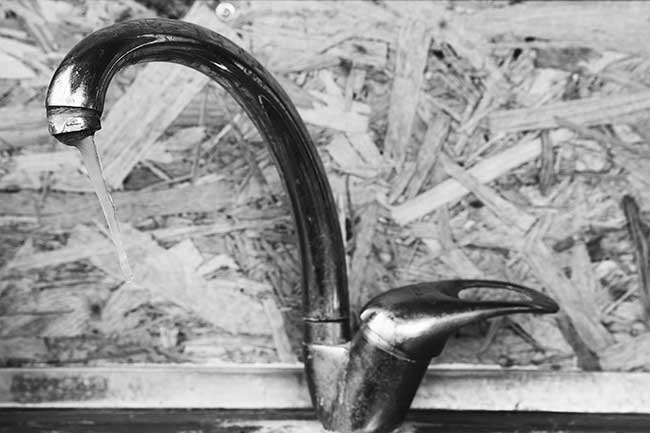 While it's quite common for plumbing issues to arise at any point in the year, winter presents its own unique challenges to your home's plumbing. With temperatures below zero, the water inside your pipes is more susceptible to freezing, which can cause the pipes to expand and burst if the problem isn't addressed. And while there are a few steps you can take in order to prevent your pipes from freezing, seeking qualified help from a Jiffy Plumber can better protect your system this winter. A plumbing Pro will be able to determine which pipes are more vulnerable to freezing as well as properly insulate them to prevent future problems.
In order to do your part in protecting against frozen and/or damaged pipes this winter, follow these best practices:
Never set your thermostat below 13°C (55°F).
If you are planning on leaving your home for an extended period of time, turn off the main water valve.
If the temperature gets very cold, then let some cold water drip out of the faucet; this will help prevent the pipes from freezing.
If you notice little to no water coming out of your faucets, contact a plumber right away to address the situation.
Book Your Winter Jobs With Jiffy This Season
With Jiffy, seasonal home maintenance is easy. Booking multiple winter home maintenance tasks through Jiffy will save you both time and energy in scouring the internet to find vetted professionals. Our Pros are both efficient and reliable and our platform provides a seamless booking experience from start to finish:
Select your desired winter service
Fill in your order details and location
Identify the timing that works best for you
We will dispatch the nearest Pro at the requested time
Pay seamlessly and rate your Pro based on your overall satisfaction with the job.
Winter home maintenance shouldn't be a stressful experience. Jiffy will put you in touch with the right Pro to help you get it done quickly, correctly and to a high standard.
BOOK WINTER HOME MAINTENANCE WITH JIFFY TODAY >>
Sources:
Britannica, Why Does Salt Melt Ice
---