As the situation with COVID-19 continues to evolve day-to-day, our top priority continues to be the health and safety of homeowners and Pros who use Jiffy, and the wider community. Click here to learn about the precautions we are taking to ensure your home is taken care of as safely as possible.

Looking to knock off seasonal jobs in a hurry? Jiffy Pros can get it done.
It's finally time to get outside, enjoy the warmth and prepare your home for the balmy months ahead. But with normal maintenance routines disrupted after a few months, that to-do list of jobs might be looking rather long.
Want to check jobs off your list without having to negotiate with a handful of different home maintenance companies? We don't blame you. Instead of scrambling, book all your spring & summer home maintenance in one place with Jiffy. We make it easy and efficient to book local Pros in over 30 categories at competitive, pre-set rates.
Read on to learn about some of our most popular seasonal services and how Jiffy makes it that much easier to book all kinds of jobs around the house.
What sort of spring & summer home maintenance services does Jiffy offer?
Powerwash, Stain & Seal
More than just a way to keep the home's exterior looking good, powerwashing and sealing your decks, fences, stone walkways and interlock protects these surfaces from the elements. Our Pros can also add a stain to decks and fences if you're craving a different look and feel.
BOOK POWERWASHING PROS IN YOUR AREA >>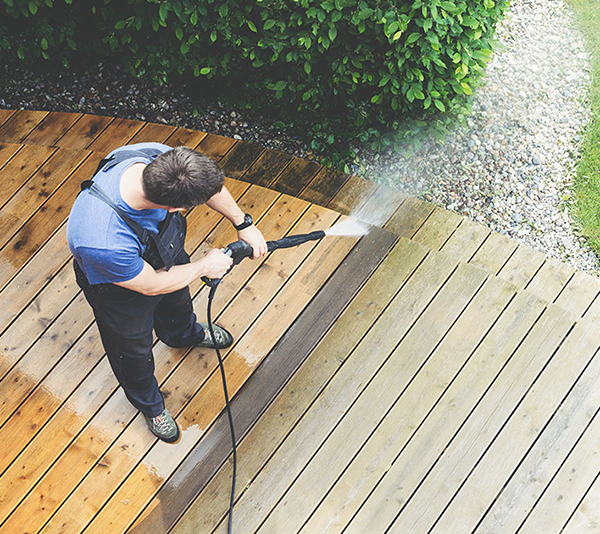 Window Cleaning
After seasons of neglect, window panes and screens can become caked with grime, dust, dirt and streaks. The difference that a professional window cleaning session can make is amazing. Looking for better sightlines, a more aesthetically-pleasing exterior and more natural light this summer? Instantly book window cleaning Pros with Jiffy.
BOOK WINDOW CLEANING PROS IN YOUR AREA >>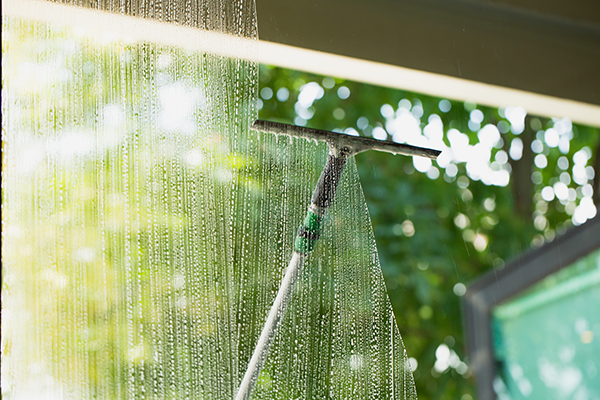 Handyman Services
The go-to for those odd jobs that inevitably come up at this time of year, Jiffy handymen are the do-it-all types. Need a screen door repaired? Door handles replaced? A small repair to the deck, fence or porch? Some hanging planters securely installed? Book a handyman today. They can take care of all kinds of general repair and maintenance in and around the house. And you can rest assured knowing that all of our Pros are taking extensive safety precautions for both indoor and outdoor jobs.
BOOK A HANDYMAN IN YOUR AREA >>
Roofing
It's highly recommended that you have your roof inspected for any problem spots and damages at least twice a year. With Jiffy, you can book certified roofing Pros who will assess the condition of your roof and offer a free quote for both big and small jobs.
BOOK A ROOFING PRO IN YOUR AREA >>
BBQ Cleaning & Repair
After an entire season of lying dormant, BBQs can be in pretty rough shape. Hiring a Jiffy Pro to give your BBQ a thorough, deep clean is the best way to ensure your grill is in prime working condition for the summer months.  Our BBQ cleaners completely disassemble, scrub, de-grease, wash, inspect, and polish each component to make it look, feel and perform like new.
BOOK BBQ CLEANING & REPAIR IN YOUR AREA >>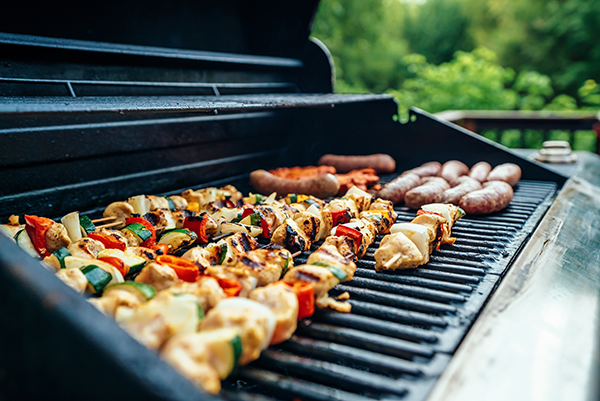 Need help with something else? Browse our full list of services.
From Artificial Turf and Deck/Fence Installation to Garage Door Repair, Exterior Painting, Caulking and more, Jiffy lets you book the home maintenance you need, when you need it. Browse our complete list of services here:
VIEW ALL JIFFY SERVICES HERE >>
How Jiffy makes seasonal home maintenance straightforward & stress-free
Easy Booking:
Don't waste time calling around, waiting through holds or calling back later. Booking home maintenance with the Jiffy app makes this traditionally frustrating process easy and efficient:  
Select a service on our website or mobile app
Fill in your order details and location
Jiffy will find you the perfect local Pro in minutes
Your Jiffy Pro will get the job done so you don't need to stress.
Jiffy keeps things simple by syncing your job status, messages, and receipt all in one place
Certified, thoroughly vetted Pros:
All of our Pros go through an extensive vetting process before they can join our team; we only work with certified, highly-rated professionals. And the vetting process doesn't stop with us. When you book through our platform, you'll only ever work with a licensed, thoroughly vetted Pro that's been highly rated by other Jiffy customers.
Competitive preset rates for most jobs, easy quotes for others:
We've determined our pre-set rates by consulting thirty-plus companies in each of the service categories we offer. After documenting their rates, we calculated the average cost and set our prices accordingly. This way, you know you're paying a fair, predetermined hourly rate for every job you book.
For larger jobs like roofing, we'll send a Pro to take a look and provide a quote for repair or replacement at no charge. For added safety, we are also offering virtual quotes for all quoted jobs.
Find out how easy seasonal home maintenance can be.
Want to learn more about any of our 30+ services or how our platform works? Check out our website and discover how to book help you need around the house with less hassle.

---