Welcome to the Jiffy blog, where we share maintenance tips, inspirational design ideas, and information on how we make it easier than ever to complete quality home maintenance and repair projects around the house.

It's easy for us all to say that we are going to regulate heat use during the winter, but it only takes one frigid night for us to crank up the heat and bask in the warmth regardless of the consequences. And while this is totally acceptable (and necessary) every once in a while during those cold snaps, it's important to take the steps to ensure your home, and your furnace is operating as efficiently as possible.
From fine-tuning your heating & cooling system to installing a smart thermostat for optimal use, Jiffy services are an ideal way to ensure you're getting the most out of the heat your home generates. Here are four Jiffy services that can help you save during the cold winter months.
1. Have your heating & cooling inspected and tuned-up
Picture this: Winter has arrived. The snow is falling and temperatures have dropped way below zero. Your heating system decides it's the perfect time to shut down on you and your house is freezing. You're cold, your toes are cold and you're frustrated as you think about the expenses that will come with fixing your heating system.
It's no secret that your heating system has its work cut out during the winter. That's why we aim to prevent these situations from even occurring in the first place. Our Jiffy heating and cooling Pros will come to your house at a time of your choosing to fully inspect your unit, recommend and fix any repairs. Not only can they ensure your system is running as smoothly and efficiently as possible, but they can tune up your systems before these dreaded situations can even occur. You'd be silly to risk the stress and money that would come without having your heating system serviced prior to the winter months, especially when booking a Jiffy Pro is so easy.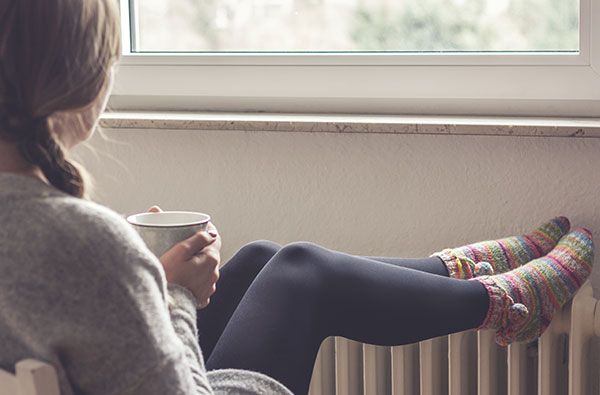 BOOK A HEATING AND COOLING PRO WITH JIFFY >>
2. Make sure your windows and doors are fully sealed
A happy HVAC unit doesn't mean much if you've got gaps and leaks around your windows and doors. According to Energy Saver, heat loss through windows is responsible for 25%-30% of residential heating energy use (that's a lot). That's because poorly sealed windows and doors can lead to unwanted air transfer resulting in cold temperatures within the home. Plus, having your heating system generate heat only to have it seep outside doesn't exactly scream efficiency, does it?
Don't feel forced to turn up your heat, wasting significant money and energy with poorly sealed windows and doors. Save on your heating costs today and book a Jiffy Pro to properly seal all those pesky gaps and leaks. Whether it's fixing caulking and weatherstripping or a full-on replacement, you can book a Jiffy windows and doors Pro from the Jiffy app and they will make sure the outside stays outside.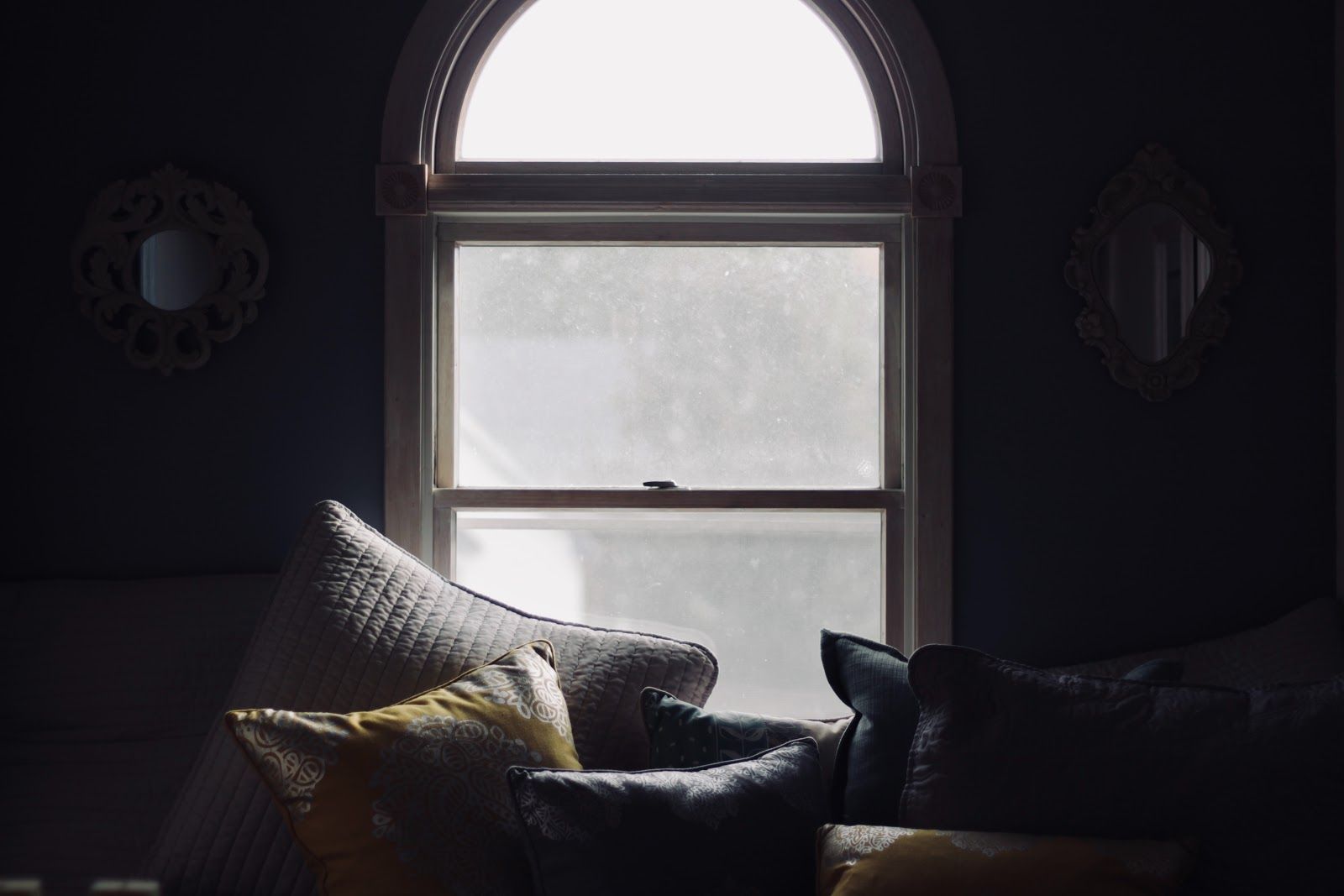 BOOK A JIFFY WINDOWS AND DOORS PRO >>

3. Insulate and ventilate your roof
Roof repair is something that you'd typically love to avoid as it can be expensive and time-consuming. Despite that, though, it is necessary; even minor roof issues can lead to major home inefficiencies.
With extreme temperatures and without proper insulation and/or ventilation, older roofs have difficulties preventing air transfer to and from your home. Don't waste energy and heating costs to try and compensate for a poorly insulated roof. A Jiffy Roofing Pro will advise you on the best options in repairing or replacing your roof. Simply adding a layer of insulation can create a barrier between your home and the outdoors ensuring warm air stays in, while cold air stays out. So although roof jobs may sound intimidating, it is often the smaller fixes that end up saving you in the long run.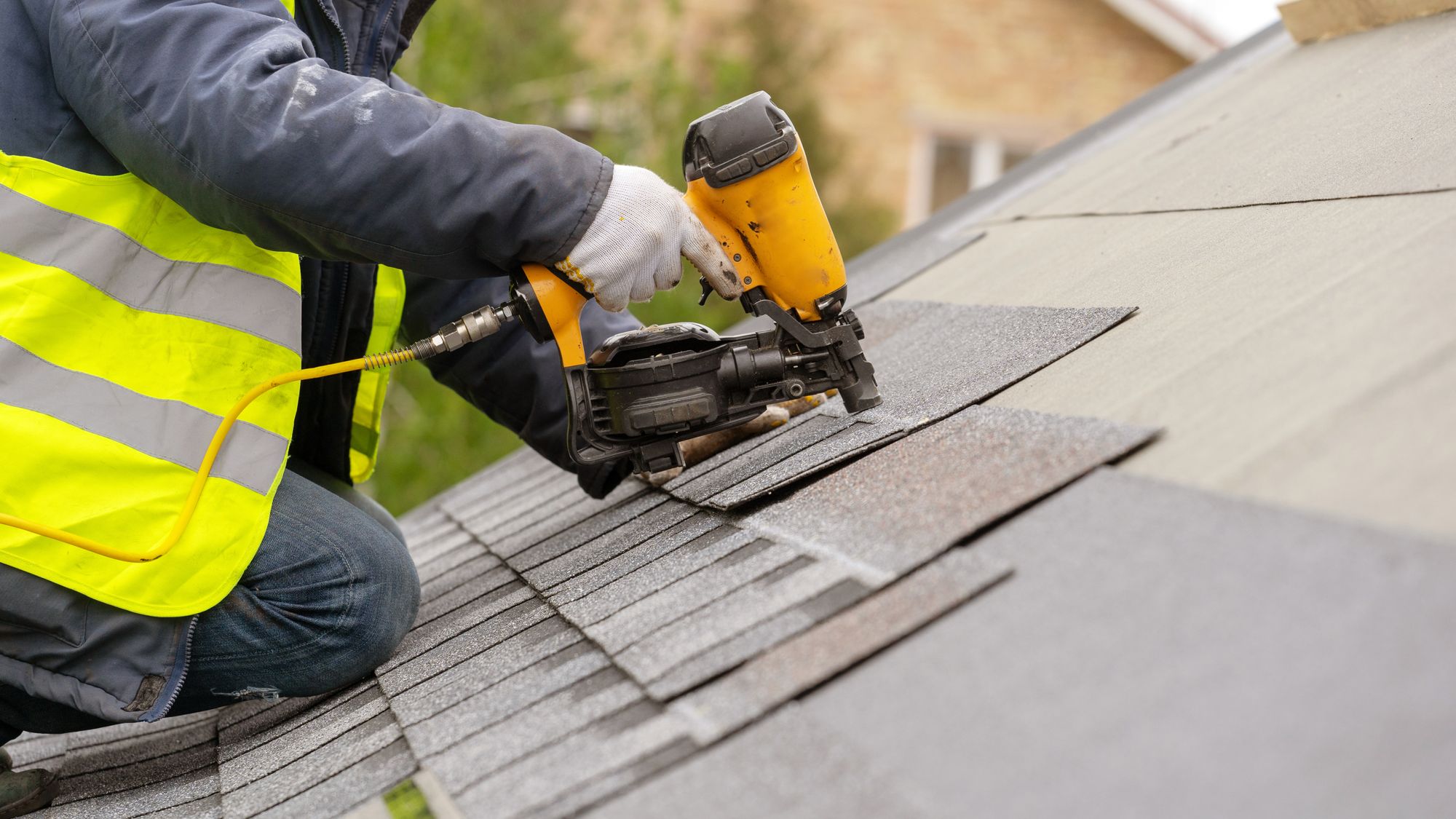 4. Install a Smart Thermostat
Gone are the prehistoric days when thermostats only had one setting for your entire home. All the advances in smart home technology may seem a little over-the-top at times, but certain products are undeniably useful and, in the case of smart thermostats, cost-effective. As homes become more automated, it only makes sense that our heating systems should be too. If used properly, smart thermostats like Google's Nest can actually save you between 10-20% of your heating costs year-round.
In addition to completely customizable heating schedules and settings, smart thermostats are also Wi-Fi-enabled. This means you can monitor and make adjustments to your heating system from anywhere and at any time. Plus, these units learn when, how and to what extent you use your heat at various points of the day and adjusts it so that your HVAC is running efficiently as possible.
And while this all sounds great, smart home tech is new territory for a lot of homeowners and setting up the new system may seem daunting. That's why Jiffy offers smart home installation services to get your new thermostat up and running without the hassle.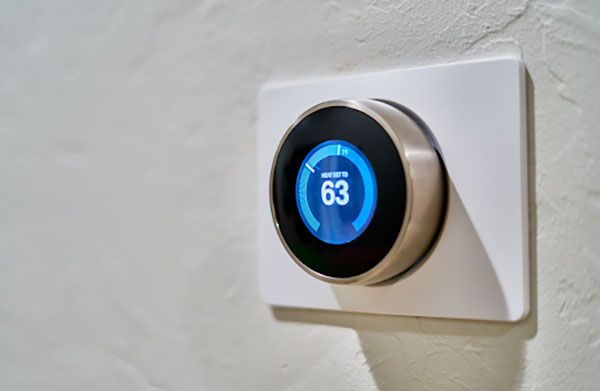 BOOK SMART HOME INSTALLATION WITH JIFFY >>
Book Home Maintenance in a Jiffy Today!
Don't let your heating costs get too hot before dealing with the problem. Whether it's addressing a faulty furnace or installing a fancy new thermostat, Jiffy delivers fast reliable home maintenance for less. Booking is easy:
Select your Jiffy service on our website or mobile app
Fill in your order details and location
Choose a day and time that works for you
Jiffy will connect you with a nearby, available Pro
That's it, that's all.
BOOK A JOB WITH JIFFY TODAY >>
---