Jiffy is a platform that instantly connects homeowners with nearby, quality home maintenance and repair professionals in over 30 categories. Welcome to our blog, where we share home maintenance tips, inspirational design ideas, and information on how we make it easier than ever to complete projects around the house.
The kitchen is the beating heart of the home. It's a place to gather, eat, talk and enjoy the company of family and friends. It's also the perfect place to show off bold design features. Because it's such an integral part of the home, homeowners should have a kitchen that they love to congregate in. Well-executed and well-considered design elements can go a long way towards homeowners achieving the kitchen they've always wanted.
As it usually goes with a home redesign, it's easy to know that you want something changed, but far more difficult to figure out exactly how to change it. Inspiration can often be hard to come by. That's why we've compiled these kitchen design trends that are top-of-mind for 2019. So have a look and see what you find! Your next great idea may be closer than you think.
1. Dark Matte Finishes
There is something so slick and refined about matte colours. It's a style element that is sure to leave its mark on kitchens in 2019. A dark matte finish on cabinets, backsplashes or counters is a subtle yet bold way to enliven the kitchen. It may initially sound like a gloomy direction to take such a social part of your home, but dark matte in the kitchen can be a beautiful, modern way to elevate the space.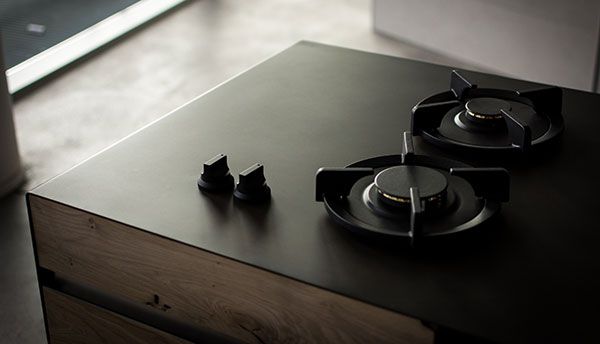 2. Concrete Countertops
Concrete countertops are gaining steam due to their industrial edge and because they are surprisingly budget-friendly to install. The push towards embracing a more industrial look in domestic settings is all about creating striking contrast with the rest of the kitchen and home.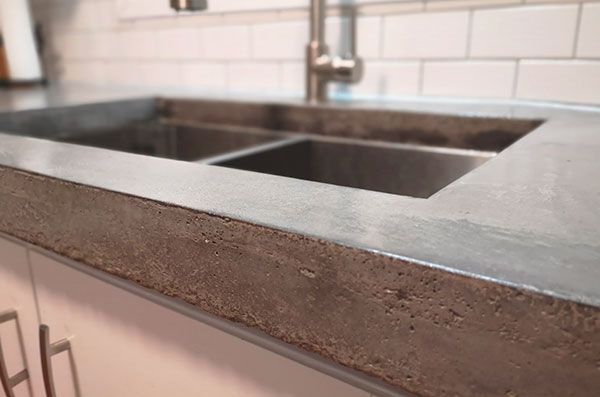 3. Mix and Match Materials
Getting creative with how you mix and match finishes and materials can make for a kitchen with some serious character. It can also make the space seem less uniform and stale. For accents, think different metals such as steel, brass, copper and iron, as well as brick, natural wood, granite or mosaic tile. Dramatic contrast is key in compelling design decisions.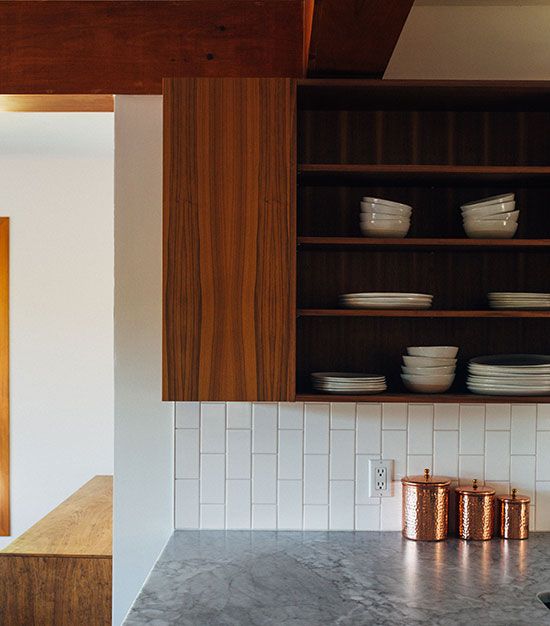 4. Covered Hood Vents
When it comes to innovative design in the kitchen, no area is off limits. Finding creative ways to cover and conceal the hood vent above the stove can lead to amazing results. It's a great way to maintain continuity in the kitchen while also adding a dramatic design piece.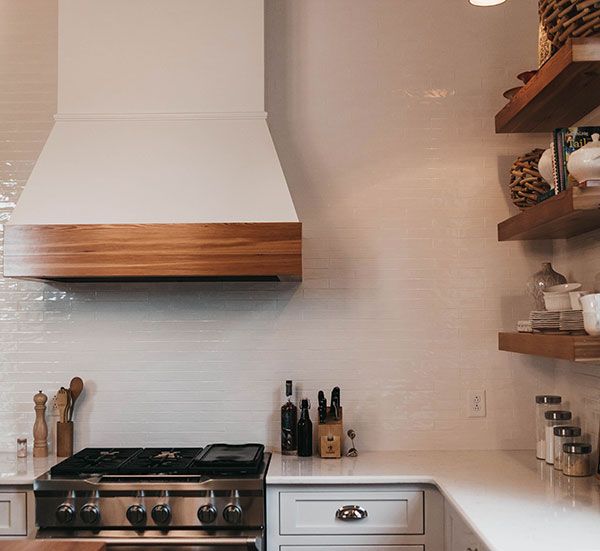 5. Open Shelving
We've talked before about how a clean and concealed design in the kitchen is quite popular. That said, open shelving is having a moment of its own. If done tastefully, open shelves in the kitchen can be a striking replacement for your cabinetry. It adds a rustic feel and it allows you to show off some of your beautiful wares. Plus, the lack of cabinets can create a more spacious feel in your kitchen.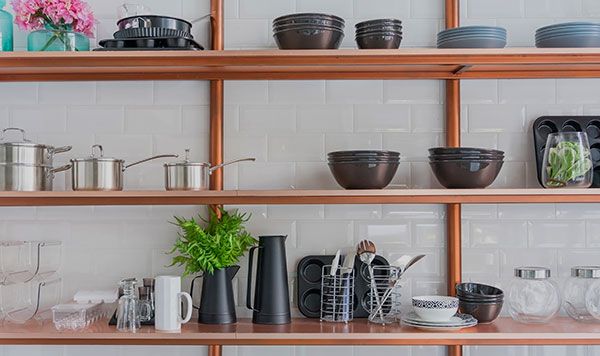 6. Colour Accents
One thing is clear for kitchen designs going forward into 2019: plain white and greige kitchens are on the way out. Similar to the dark matte finishes we mentioned earlier, colour accents are an excellent way to add striking, unconventional character to a one-note kitchen. Instead of the same plain, muted shades, think about a soft blue or a mint green as a way breath life back into the space.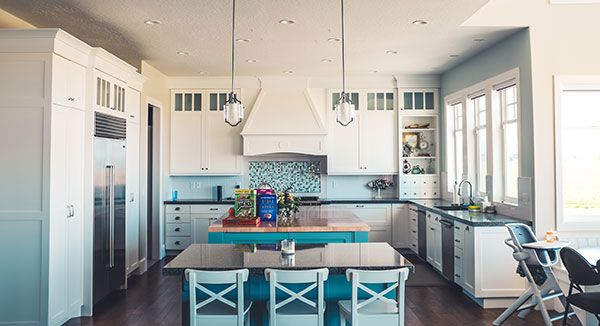 7. Faucets That Make a Statement
Faucets can make for an amazing design statement in your kitchen. They are a great way to further explore the potential for mixing and contrasting different materials. In other words, your tap is not simply a utility item; savvy design can add character to just about everything in your home.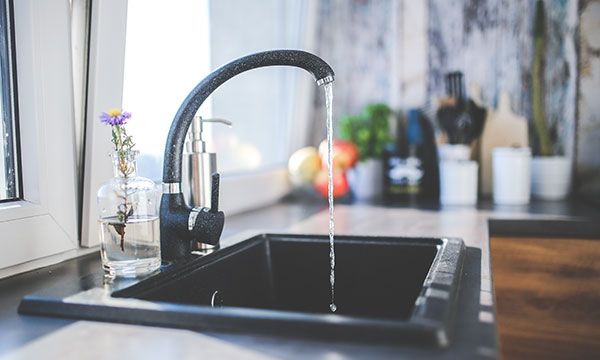 8. Banquette Seating
If the kitchen is one of the home's most essential communal spaces, then banquette seating is the trend for 2019 that best reinforces this notion. Banquette seating refers to the built-in bench seating often found in restaurants and cafes. Not only can this type of seating create a cozier, more social atmosphere, it can also be an efficient space saver in smaller kitchens.
Jiffy Has the Kitchen Pros You Need
The next time kitchen inspiration strikes, Jiffy can help bring it to life. While we don't undertake full kitchen renovations, Jiffy dispatches high-quality, vetted Pros in areas such as painting, handyman services, appliance installation, plumbing and gas services. All of our rates are competitive and preset, so you're always in the know about what's owed for what job.
To book, simply select your desired service on our website or mobile app, fill in your order details and location, identify the timing that works best for you and we will dispatch the nearest Pro. Sign up with Jiffy today and see how easy your kitchen redesign can be.
---