Jiffy is a platform that instantly connects homeowners with nearby, quality home maintenance and repair professionals in over 30 categories. Welcome to our blog, where we share home maintenance tips, inspirational design ideas, and information on how we make it easier than ever to complete projects around the house.
As the calendar turns over yet again, we're presented with another opportunity for a personal refresh: new goals and new chances for growth. But this move to toss out the old and welcome in the new doesn't have to end with personal development. It's also a perfect time to consider new ways to revamp or reconfigure spaces around the home.
Home design trends are always changing. It can be nearly impossible to know where to begin when it comes to figuring out a fresh new look for your home. That's why we've compiled these ten design trends that are sure to feature prominently in 2019. With any luck, you'll find the idea you need to inspire your next project.
1. Artisanal Fixtures
At a time when tech trends are redefining how we configure and interact with our homes, installing bold, handmade light fixtures can provide some dramatic contrast.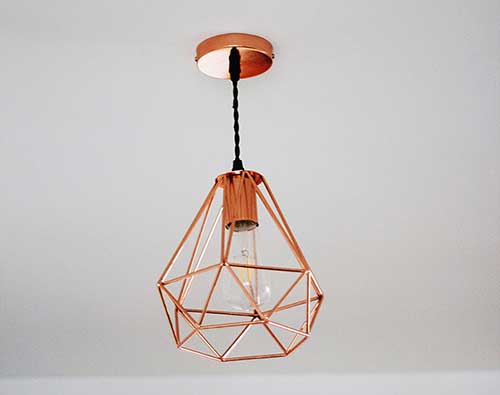 2. Natural Elements
Accenting with natural materials like granite, wood, concrete and copper is another effective way to balance out the increasing presence of technology in the home. These elements can give a room a more organic atmosphere that connects the inside of the home to the outside.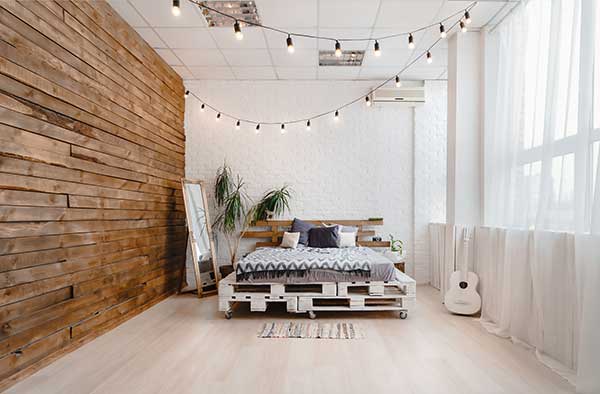 3. Bucket Sinks in the Bathroom
These classic, deep-set sinks are also known as trough sinks. Inspired and often brought in from farmhouses, these amazing designs can add a nostalgic feel to any modern bathroom.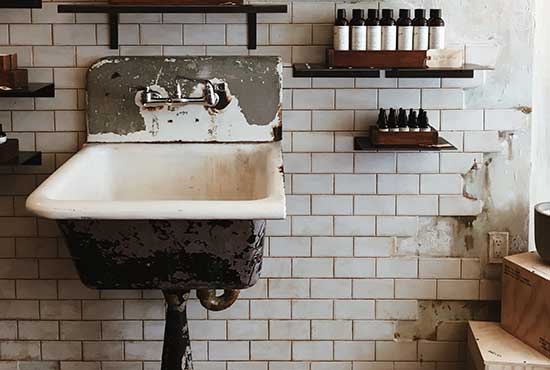 4. Floral/Textured Wallpapers in the Bedroom
Tastefully-used wallpaper is a trend that will never die. It saw a resurgence in 2018, and 2019 should be no different. Even though it's typically used sparingly on accent walls, a subtle textured wallpaper is a brilliant way to elevate the bedroom as a whole. Floral patterns with minimalist designs can bring a cohesive, classic feel to your space.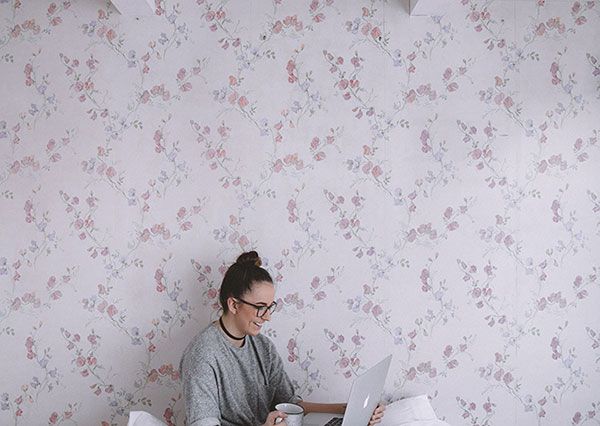 5. Clean and Concealed in the Kitchen
There has been a push towards clean lines and minimalist designs in kitchens over the last few years, and there's no reason to see that slowing down in 2019. Clever storage solutions and concealed appliances can give any kitchen a sleek, modern look.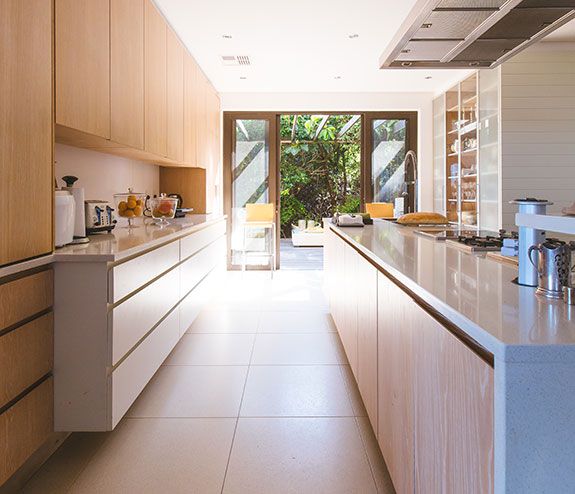 6. Ceilings that Make a Statement
We've all heard of walls with colour accents, but accented ceilings are an entirely fresh take on how to add character and contrast to your home. Adding colours, patterns or different materials to your ceiling can add an unconventional touch to any room that will be sure to have guests craning their necks.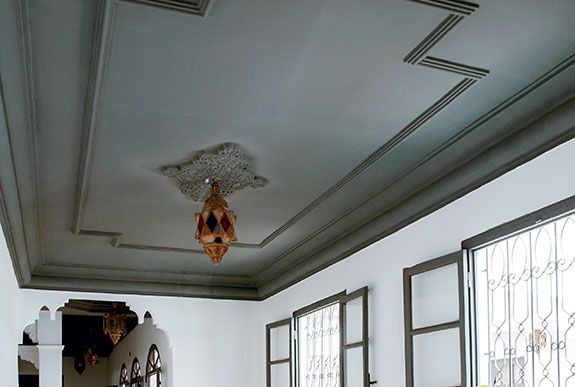 7. Coloured Cabinetry
The move away from plain old white cabinetry is in full swing. Adding a bold pop of colour to your cabinets is an innovative way brighten up and add character to your kitchen. Plus, it provides an exciting opportunity to pair and contrast colours with kitchen fixtures, hardware and appliances.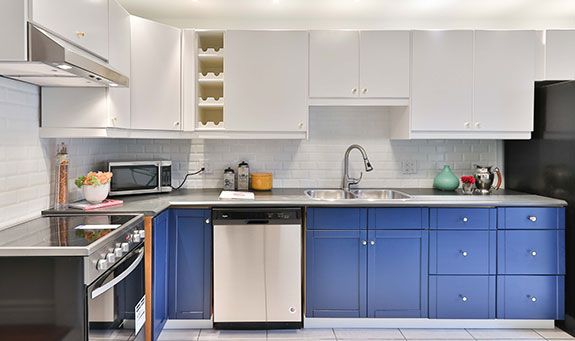 8. Colour Palettes for 2019
The next time you're struck by the need to revamp a room with a fresh coat of paint, consider these colours that are sure to make a splash in 2019. They can make a statement in any room, and are subtle in a way that won't take over the space.
Hazelnut
Dark Green
Lilac Grey
Powder Blue
Harbor Mist
Reflecting Pool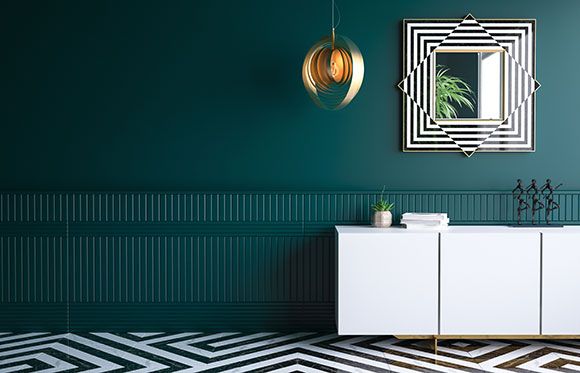 9. Sustainability and Energy Efficiency
It's no secret that our relationship with the environment has reached a critical point. Using materials that minimize your ecological footprint and maximize energy efficiency should be at the top of mind for any home improvement project. Consider things like reclaimed/recycled materials, energy-efficient appliances, water-saving toilets, and rapidly renewable resources such as bamboo.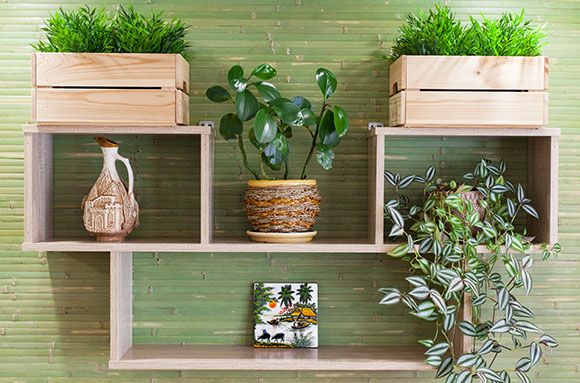 10. Rethink the Backyard Shed
Okay, we're daydreaming of warmer days with this one, but it never hurts to get inspired for the summer. That boring backyard shed doesn't have to be a dumping ground for tools and gardening equipment. Adding higher-end design elements to a rundown shed can transform it into a beautiful, useable space. This trend has been gaining steam over the last few years, and people are now converting these sheds into bars, man-caves, "she-sheds" and even home-office spaces.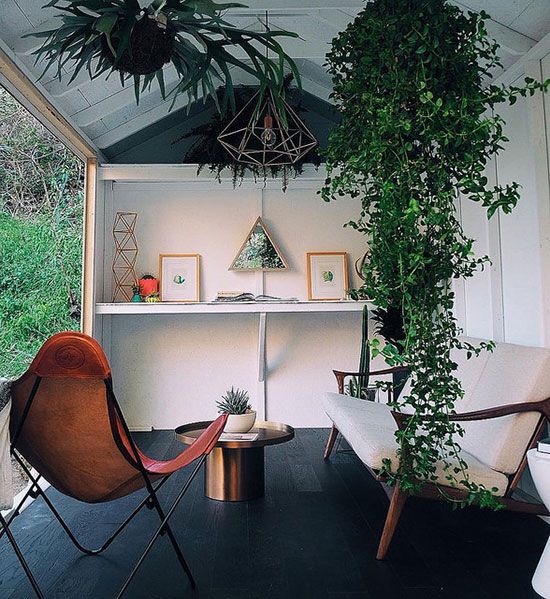 Book Your Next Home Makeover With Jiffy

Now that you have the inspiration, let a Jiffy Pro help out with your next redesign. No matter whether you need a fresh paint job, appliance installation, furniture assembly, flooring or a handyman, we offer services in over 30 categories at competitive, preset rates.
The booking process couldn't be simpler: simply select your desired service on our website or mobile app, fill in your order details and location, identify the timing that works best for you and we will dispatch the nearest Pro at the requested time. Sign up today and see how easy home improvement can be.
---