Welcome to Jiffy's 2018 Spring Style Guide, our comprehensive primer of what's popular and current in outdoor structures, platforms and surface solutions for the vernal season.
And in our first installment, we're tackling fantastic fences!
Check our five favourite fashionable fence types.
TRADITIONAL PICKET FENCES
This ageless charmer remains amongst the most beloved and ubiquitous all-time fence styles.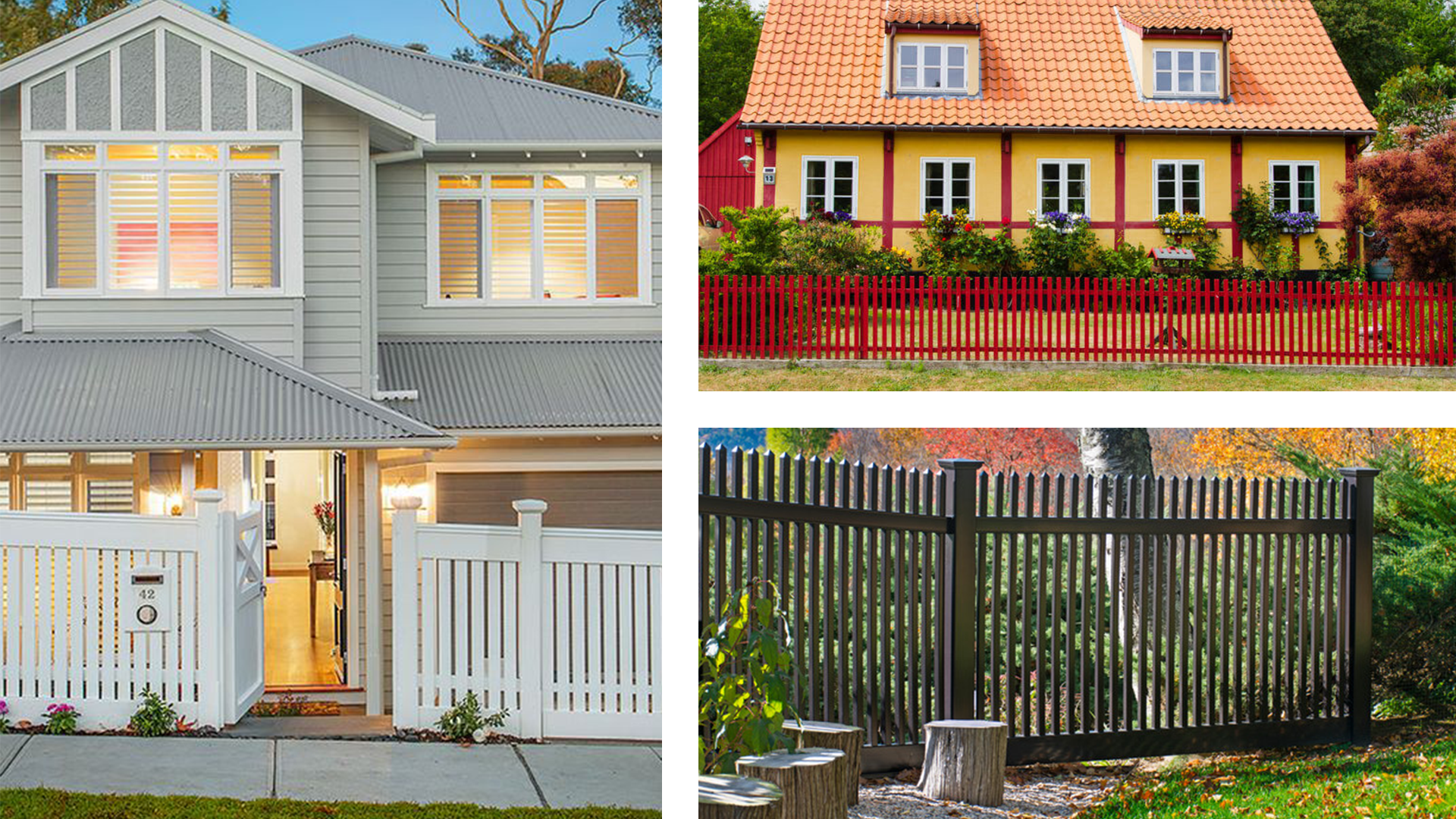 For an updated twist, try a more modern shape and minimalist construction (left).
Or for something that remains traditional but pops with colour, opt for painting your picket fence red…
… or even black, which looks good all year round!
PRIVACY FENCES
Constructed with materials like cedar, pressure-treated wood, and vinyl, privacy fences can transform your space into a sheltered hideaway.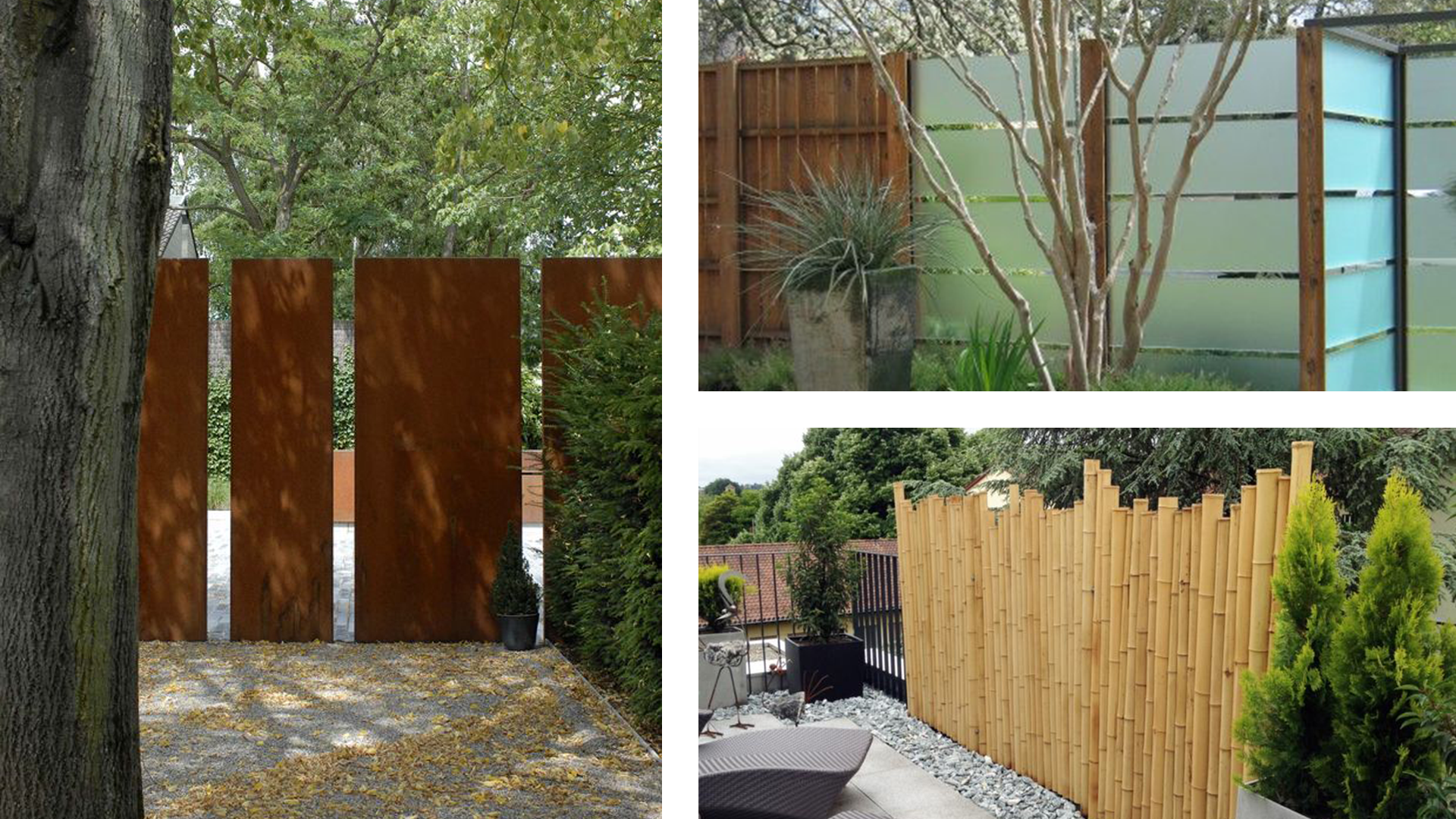 For an organic and dramatic twist, try one built with bamboo (bottom right). It provides ample coverage and will look great in any setting or landscaping, plus it's easy to build!
Or for something stylish, consider a steel privacy fence (left).
Or, finally, a frosted glass fence (top right) features smooth glass panels which perfectly complement wood frames.
GOOD-LOOKING LATTICE FENCES
Lattice fences can be assembled with pressure-treated pine, natural whitewood or cedar. Many styles create a personalized appearance thanks to decorative posts and post caps, and are traditionally put up with a wide top and bottom rails for stability.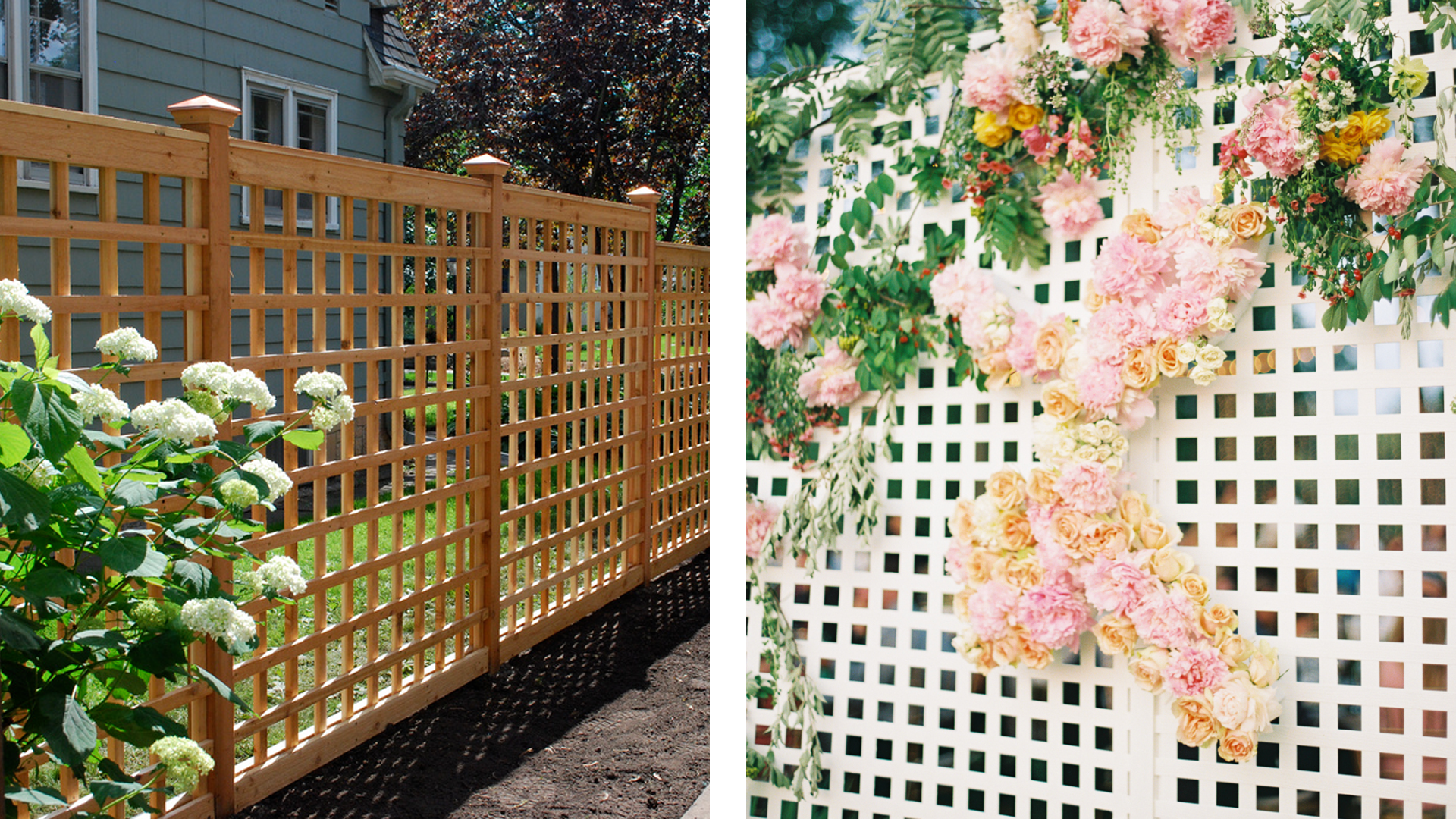 For a quaint and lovely twist, try a square lattice installation (left). It's also ideal for setting up boundaries without closing off the views.
Or for something with a more delicate appearance, weave in floral components (right). Roses and vines may take patience grow, but once they're installed, you'll years of a gorgeous and perfumed screen.
CURRENT AND CONTEMPORARY-STYLED FENCES
Typically made of metal or vinyl — although wood can be used as well — most modern fence designs go against general description. That said, they often incorporate unique unions of vertical, horizontal and even curved pickets. The result? Something inherently individual.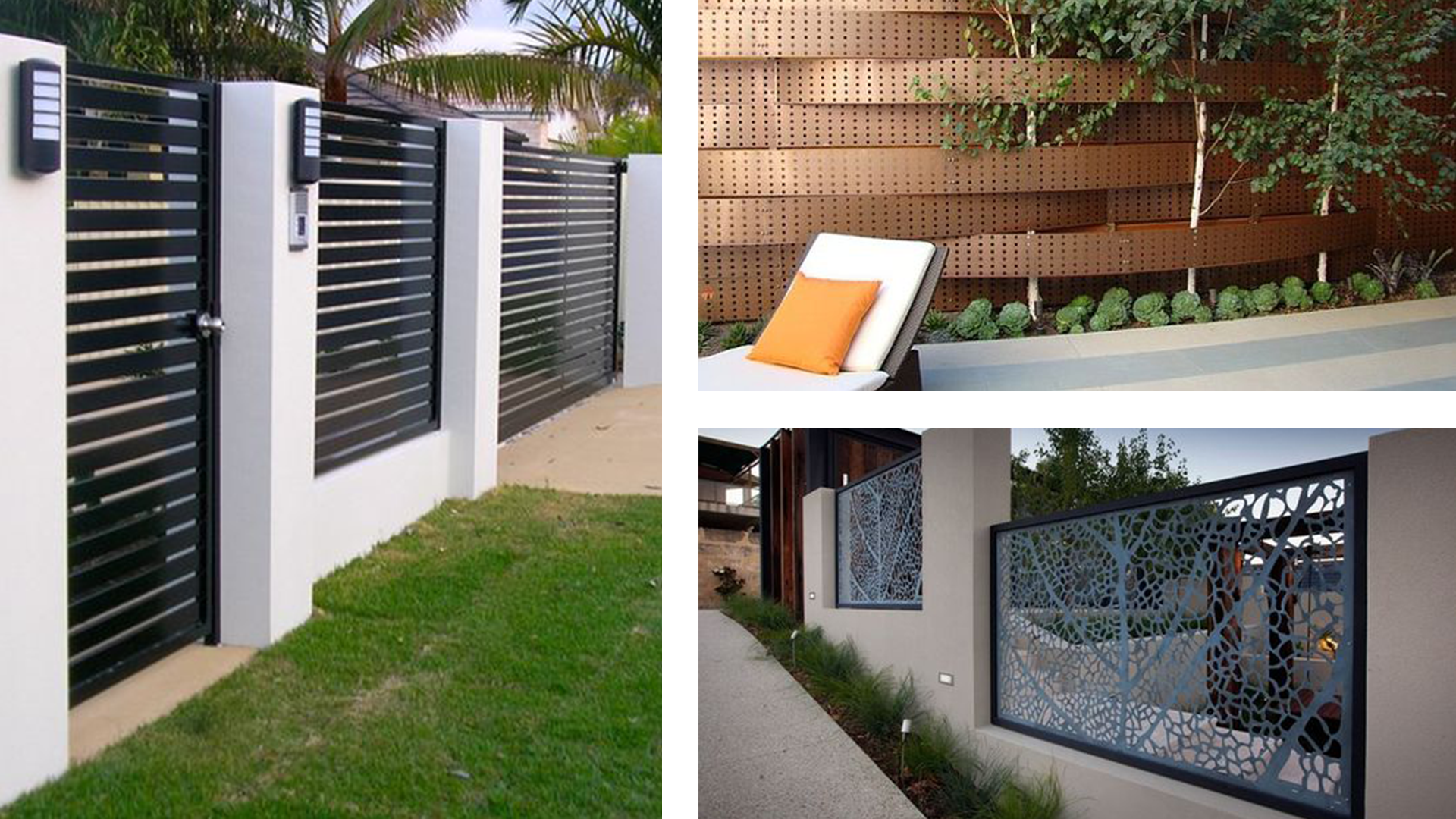 For an elegant and minimalist twist, try a fence with modern black horizontal slats (left). This black steel and white concrete combo is easy-to-maintain, as well as simple and tasteful.
Or for an added dose of delicate charm, etched metal screen panels (top right) form a wonderful upgrade option for old steel bar fences.
Or for something even more inventive and attention-grabbing, perforated metal sheets in a basket weave (bottom left) don't just let you include a few trees but can help transform your home into a landmark.
CEDAR FENCES
Cedar makes an excellent material choice for fences; it's both beautiful and durable. Because of its natural oils, cedar stands up to moisture, resisting rot and insect damage better than other woods.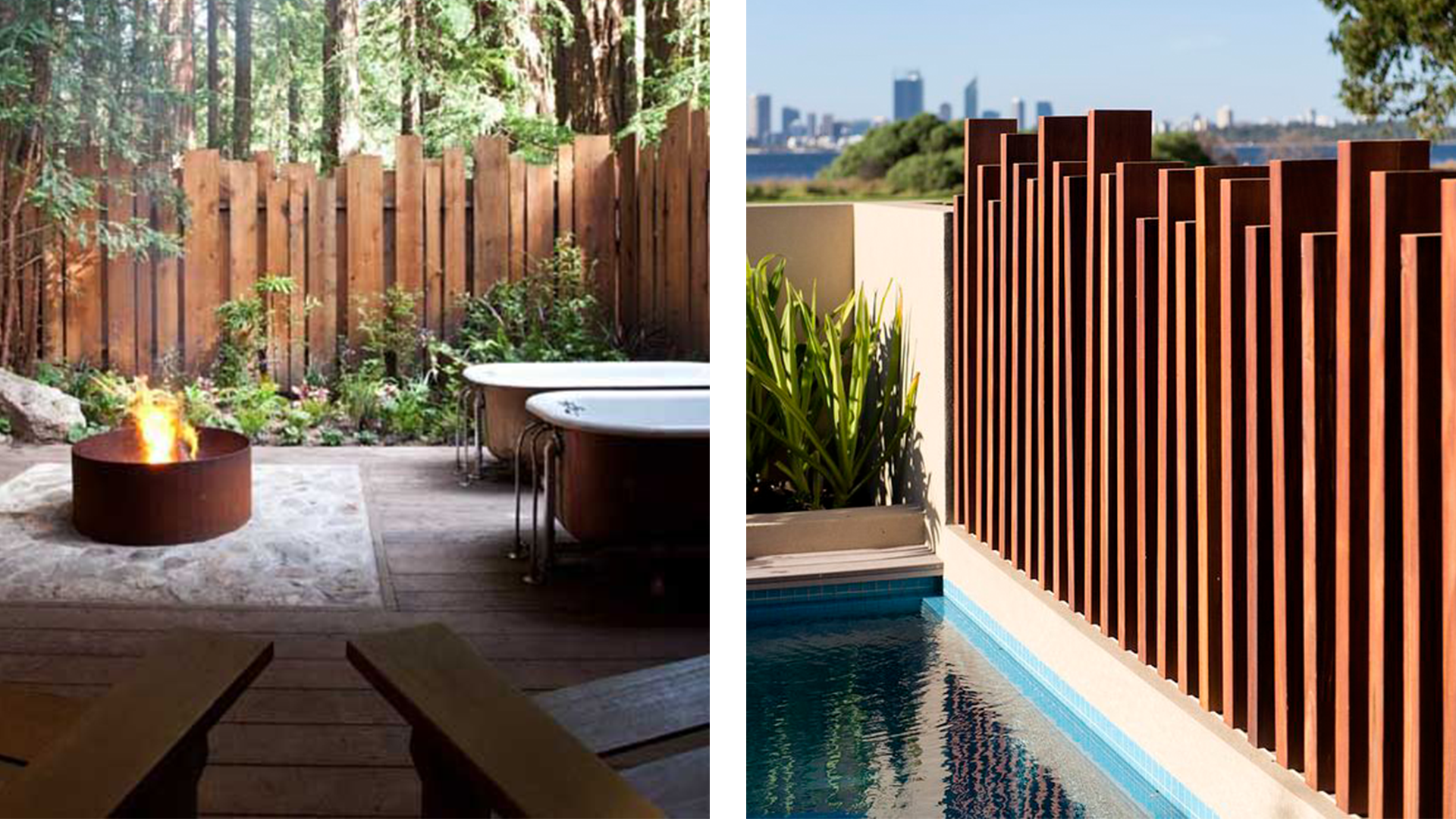 The options with cedar are endless but lately, we've been loving the look of uneven board heights - it works in both rustic (left) and modern (right) settings.
That's it for our first installment of the 2018 Spring Style Guide.
Check back next week for Stunning Stone and Interlock!
Image sources:
Red picket fence -
Black picket fence -
Bamboo fence
Steel fence -
Lattice 1 -
Lattice 2 -
Other fences
---