Planning to bring your friends and family together for a night of grilling, sipping and celebrating the dog days of summer in your backyard?
Sure you are! The warmest season of the year is on the way and nothing tastes more like it than a meal cooked over an open flame, all while knocking back a libation or two (or three) in the company of your favourite people.
But who says you've gotta stop at just one such occasion? You only have a handful of months to enjoy this balmy weather, after all. So why not make it an ongoing ritual instead? As an added bonus, there's no better way to cement yourself as the reigning king or queen of the 'cue!
And Jiffy's here to help. Here are our top suggestions for how to get your space ready for summer parties, and how you can use to Jiffy to get it all done!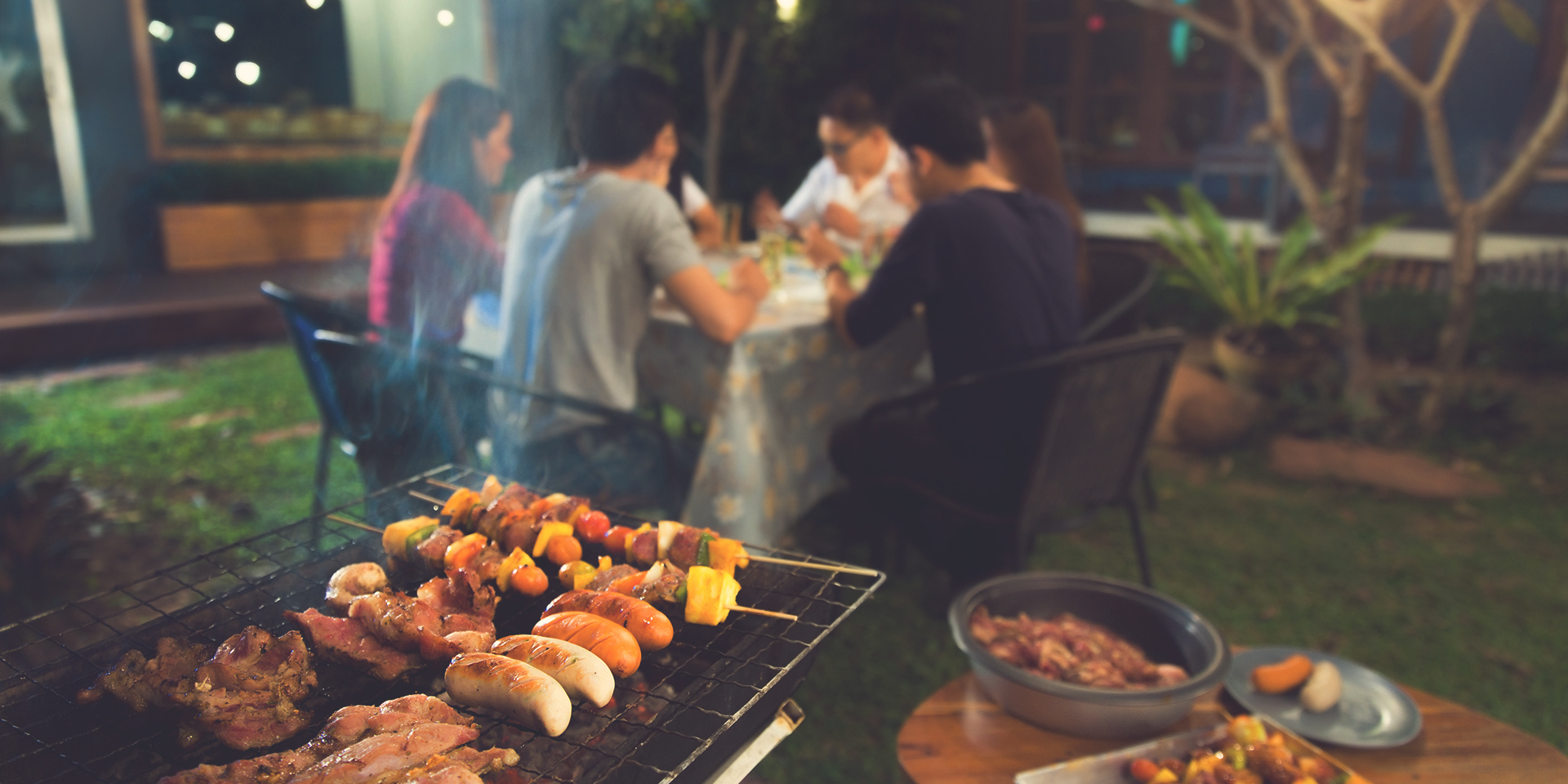 1. Make sure you have the right type of barbecue and that it's fully operational.##
With no heavy tanks to lug back and forth — and no worries about running out of fuel — a natural gas barbecue makes grilling a breeze. It heats up quickly and is safe and easy to use, plus offers multiple burners with individual controls to cook different foods at the same time. You just need to hook it up to your home's gas line. Jiffy will take care of that for you! (Plus, if you already have a propane-fuelled barbecue, you may be able to convert it to natural gas.)
2. Schedule the barbecue for a thorough professional cleaning.##
A deep cleaning brings your barbecue back to looking like new. Removing last year's grease prevent carcinogens from being transferred to your food, keeps rodents away and simply extends the unit's lifespan. And if the barbecue's not working properly, Jiffy's pros can repair it.
3. Get your yard or garden into tip-top shape.##
Sure, it's your cuisine that'll leave the lasting impression, but appearances always count. Jiffy lawn maintenance pros can cut the grass, tend to leaf removal, pull dead plants and perform many other gardening tasks, ensuring that your space looks great for your guests.
4. Prepare your deck, stone, or driveway##
You'll be amazed what a power wash can do to rejuvenate your decks, fence, stone paving or driveway. Take it one step further and get your deck or fence sanded and re-stained as well.
5. Get the furniture and set the mood##
A Jiffy handyman can efficiently assemble outdoor furniture, BBQs, hang lighting, and any other general maintenance that needs to be done to get ready.
6. Don't have a deck? Get us to build one for you!##
No, we're not recommending you build a deck just for a couple summer BBQs. Then again, we're not recommending you don't! Seriously though, besides being relatively easy to construct, a deck creates extra space for the barbecue, as well as patio furniture and potted plants.
With that, all you need to add is friends and family, a great menu and a fun playlist and you're all set for a summer of hosting fantastic backyard BBQs!
You might also be interested in:
Jiffy's 2018 Spring Style Guide: Fantastic Fences
Jiffy's 2018 Spring Style Guide: Stunning Stone & Interlock
The Top 5 Things New Home Owners Should Do Before It Gets Warm
---