Jiffy is a platform that instantly connects homeowners with nearby, quality home maintenance and repair professionals in over 30 categories. Welcome to our blog, where we share home maintenance tips, inspirational design ideas, and information on how we make it easier than ever to complete projects around the house.

The days are getting increasingly cooler, the kids are back at school and the long sleeves are coming out of annual retirement — that's right, autumn is imminent. With the changing season comes a whole new list of home maintenance and improvement projects for homeowners to complete. And while plenty of these jobs involve work outside of the home, there's also a handful of interior fall home jobs that homeowners should look into as well. Consider this transitional season a time to evaluate some crucial aspects of your home's interior so that it will be clean, comfortable and protected during the long winter. Read on to learn about three important interior fall jobs to start prioritizing.
HVAC Repair and Maintenance
Having your HVAC system tuned up and optimized towards the end of the fall is an excellent way to prepare for the colder months. Winter is a very taxing season for your HVAC system; having it serviced around this time can lead to more efficient use and a longer lifespan for the unit. Because HVAC service technicians primarily get busy during the winter months responding to last-minute calls, it's important to be proactive in the mid- to late fall. Jiffy HVAC heating and cooling Pros will fully inspect your unit and recommend any repairs to ensure your system is in proper working order. These types of inspections include:
Ensuring that all electrical connections are sound and that readings are normal
Lubricating moving parts for added performance and efficiency
Replacing air filters to ensure good airflow and quality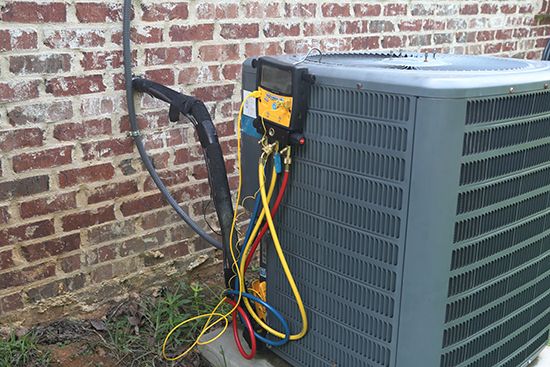 Vent and Duct Cleaning
Because so much of an HVAC is hidden behind walls out of sight, it can be difficult to know when to clean your air ducts or if it's even worth it. The fall is the ideal time to have your system cleaned, as the colder seasons means more time indoors. For this reason, ensuring your ducts are supplying clean air is a worthwhile precaution to take. It's important to remember that a thorough, professional vent and duct cleaning involves addressing the cleanliness of the system as a whole. This means cleaning areas like the supply and return air ducts and registers, grilles and diffusers, heat exchangers, heating and cooling coils, condensate drain pans (drip pans), fan motor and fan housing, and the air handling unit housing.
Elsewhere, having your dryer vents cleaned can help improve the lifespan and effectiveness of your unit. From a safety standpoint, clean dryer vents also reduce the possibility of dryer fires. The most telltale signs that a dryer vent needs cleaning are:
Clothes are not completely dry after a regular cycle
Excessive lint and debris in the trap and in the dryer
The unit gets unusually hot during operation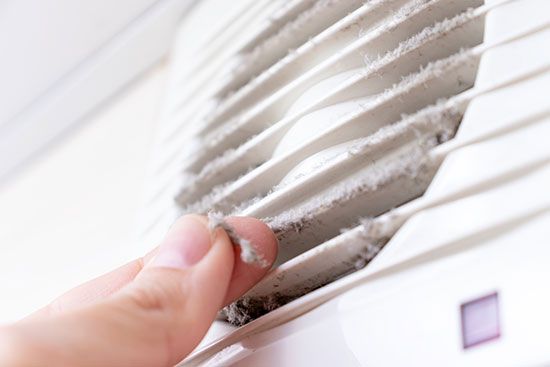 Sealing the Home Against Critters and Vermin
If there is a way for mice, rats, squirrels, bats, raccoons and insects to get into your home, they will most certainly find it. This reality is especially true as fall wears on and temperatures continue to drop. Most of these animals only need the tiniest amount of room to infiltrate your home and take up residence. Don't let your home become a prime target for this cold weather invasion. The entry points of most concern range from the obvious to the out-of-the-way:
Attics, Chimneys and Roofs
Windows and Doors
Under Sinks and Around Drains
Radiators
Foundations and Basements
The most effective way to keep vermin such as mice, rats and squirrels out is to have a handyman methodically seal any gaps or cracks with wood, shingles, siding, caulking, weather stripping or even steel wool. Keep places like basements clean and dry, as many types of vermin are attracted to warm, wet, cluttered environments where they can hide. As for the rest of the home, keep food sealed and in cupboards, dispose of garbage regularly and keep the house clean. If rodents, insects and other creatures find a way in despite your best efforts, connect with a pest control Pro right away.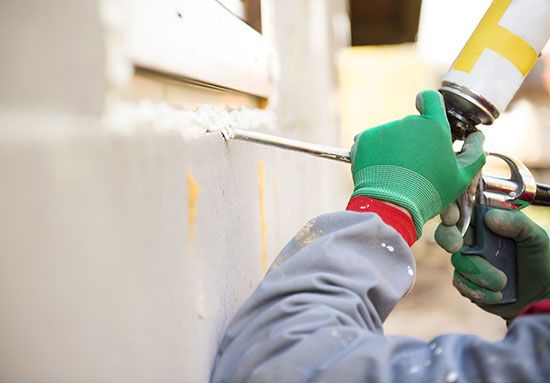 Book a Jiffy for Fall Home Maintenance and Improvement
When it comes to seasonal home maintenance tasks, it's important to be proactive. Getting ahead of potential issues by completing these interior fall tasks can result in a clean, efficient home in the long run. And with Jiffy, working around your busy schedule has never been easier or more straightforward. Our platform provides a seamless booking experience from start to finish:
Select your desired service from over 30 options
Fill in your order details and location
Identify the timing that works best for you
We will dispatch the nearest Pro at the requested time
Pay seamlessly and rate your Pro based on your overall satisfaction with the job
Home improvement doesn't have to cause you grief. If there's a job you need done, Jiffy can put you in touch with the right Pro to help you complete it quickly, correctly and to a high standard.
---