Jiffy is a platform that instantly connects homeowners with nearby, quality home maintenance and repair professionals in over 30 categories. Welcome to our blog, where we share maintenance tips, inspirational design ideas, and information on how we make it easier than ever to complete projects around the house.
If designed properly, the bathroom has the potential to become one of the home's aesthetic hotspots. While functionality in these spaces is undeniably important, the type of fixtures, colours, flooring and furniture that homeowners decide on play a major role in cultivating the right look, feel and experience. While Jiffy doesn't undertake full-scale bathroom redesigns or renovations, we can instantly put you in touch with a wide array of nearby Pros who can tackle a number of jobs in the bathroom. Read on to learn about five Jiffy home services that make it easier than ever to upgrade and improve different parts of the bathroom.
1. Plumbing
Before dealing with aesthetics, it's important to start with a task that is essential to ensuring your bathroom is performing properly. Whether it's the toilet, the sink or the shower drain, ensuring your bathroom's plumbing system is running smoothly is of the utmost importance. While some plumbing issues are small, such as leaky faucets, a running toilet or a clogged drain, major pipe leaks, backups and blockages can cause serious damage if they are left unaddressed. All Jiffy plumbers are licensed, and should be used for all pipes, drains and faulty bathroom fixtures. The best part? There's no job too small for a Jiffy Pro. Even if you're dealing with a slow-draining sink, Jiffy's preset rates will let you know exactly how much is owed before you book.
Book a plumber instantly with Jiffy >>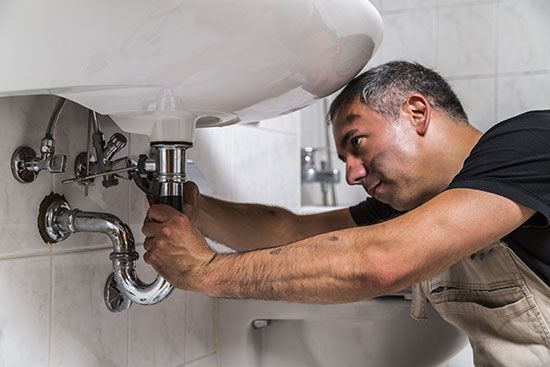 2. Handyman Services
Many jobs in the bathroom having to do with the toilet or the sink's drain most likely require the help of a plumber. That said, there are plenty of jobs in the bathroom that fall outside of this narrow, specialized skill set that are perfect tasks for a handyman to handle. Whether it's some caulking work around the toilet, sink or the shower, installing new fixtures, laying down some new tile or even repairing a towel rack, a Jiffy handyman is the ideal solution for the jobs you don't feel confident enough to handle yourself.
Book a handyman instantly with Jiffy >>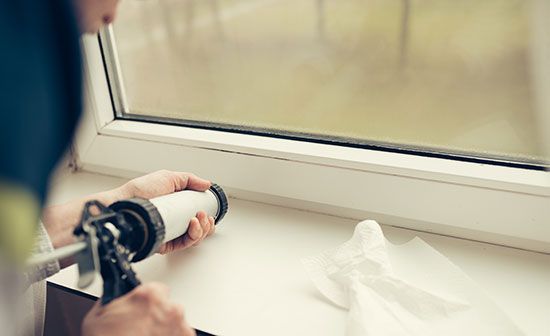 3. Painting
There are few home projects that can bring out or alter the personality and feel of a room quite like painting. The difficult thing about painting bathrooms is that they come in all shapes and sizes. A half bathroom lit exclusively by artificial light, and used primarily by guests will have a significantly different feel than an en-suite or master bathroom with higher ceilings, more space and natural light. Selecting the right paint style for the bathroom is essential before getting started. Once you've committed to painting your bathroom, don't let your thinking be limited to the walls themselves. Painting the cabinets and vanity can have an excellent effect as well depending on the materials they are made of. Whether it's colour matching or branching out, Jiffy's painting Pros will provide a free, fair quote for your project and complete it to the highest of standards.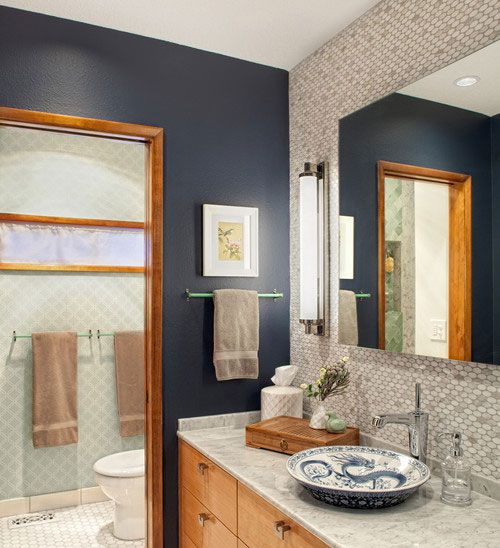 4. Tile and Grout Cleaning
Sometimes the best way of upgrading the bathroom is deep cleaning the surfaces that you already have. When it comes to bathroom tile and grout, this deep cleaning can be very impactful. Bathrooms, especially ones with poor ventilation, can be havens for mold, bacteria, dirt, allergens and other unwanted intruders. The uninhibited build-up of these materials can completely ruin the aesthetic effect of your tile and grout. What's worse, as these materials leech deeper into the grout, they will eventually create an unhygienic surface replete with irritants. Jiffy tile and grout cleaning Pros penetrate deep into your bathroom flooring to remove caked-in materials, restoring an immaculate shine to your floors. For instances of rampant mold in showers and in grout, Jiffy also offers mold remediation services.
Book instant tile and grout cleaning with Jiffy >>
Book instant mold remediation with Jiffy >>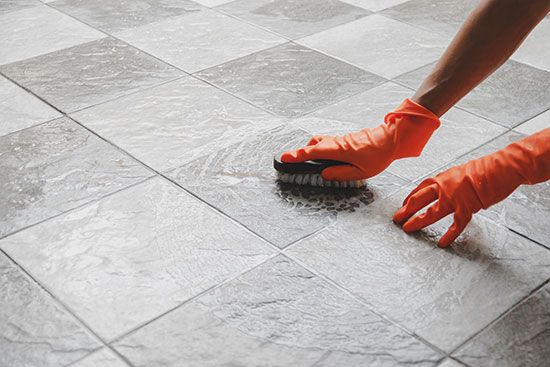 5. New Flooring
While appearance certainly matters in choosing a new flooring material for your bathroom, performance is certainly the more important factor. Bathroom flooring is exposed to quite a lot of water and moisture. In light of this, there's a reason why porcelain tile is a consistent choice for most bathroom flooring projects. It's a durable material that is water-resistant, cost-effective and stylish enough when chosen tastefully. That said, vinyl, natural stone and engineered wood are solid choices as well. However with stone and wood, homeowners should budget high for their materials, as they are both quite expensive. No matter what flooring style you go with, Jiffy flooring Pros will instantly provide a free, fair quote for the task and complete it to a high standard.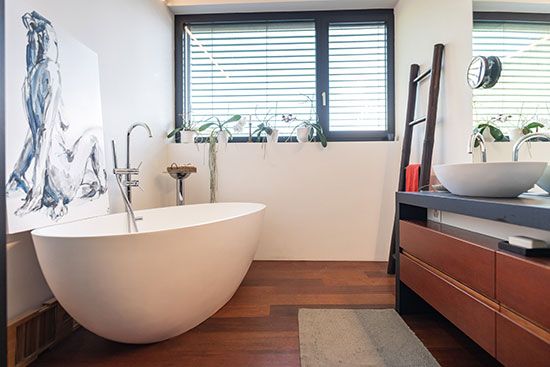 Book a Jiffy Pro For Your Next Bathroom Upgrade Project
Once you've chosen the bathroom project you want to tackle, the next challenge is the execution. That's where Jiffy comes in.
Jiffy is a home maintenance app that dispatches high quality home improvement Professionals in over 30 services. This means we can connect you with any number of bathroom Pros that will get the job done to your exacting standards. Booking couldn't be simpler:
Select any one of the above services our website or mobile app
Fill in your order details and location
Identify the timing that works best for you
We will dispatch the nearest Pro at the requested time
Sign up today and see how we provide fast and reliable home maintenance for less!
---