The temperature has dropped in Toronto and across Canada. We're officially bracing ourselves for winter. This means that if you haven't already, you'll soon be sparking up the furnace to warm your home.
During the winter, your electrical and gas bills can skyrocket if you're not careful. That's why we put together this list of the 20 things you can do around your home to cut costs and save energy this winter! These tips range in cost, but doing even a couple of these can put a dent in your bill. Stop wasting money and be conscious of how you're heating your home.
1. Get your heater tuned up now
We've already talked about how important this is. Get your furnace tuned up, don't get stuck in the cold this winter.
(Book a job with a Jiffy HVAC pro now).
2. Turn down the heat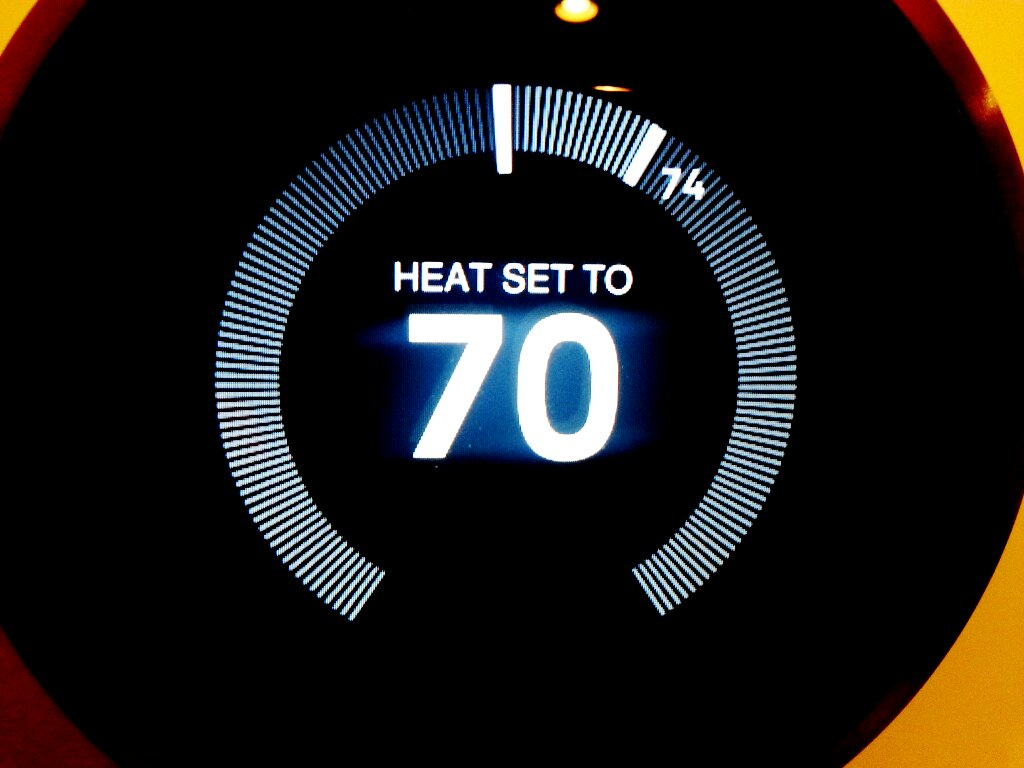 Turn your thermostat down to 20°C (68°F). For every degree you lower it within the 15 - 21 (59 - 70) degree range, you will save up to 5 percent on your heating costs.
3. Dress for winter
Dressing appropriately for the temperature makes sense both inside and outside your home. Wear a sweater, warm socks, and slippers while inside and you will be able to lower the thermostat a bit and will save a ton of money.
4. Decorate for winter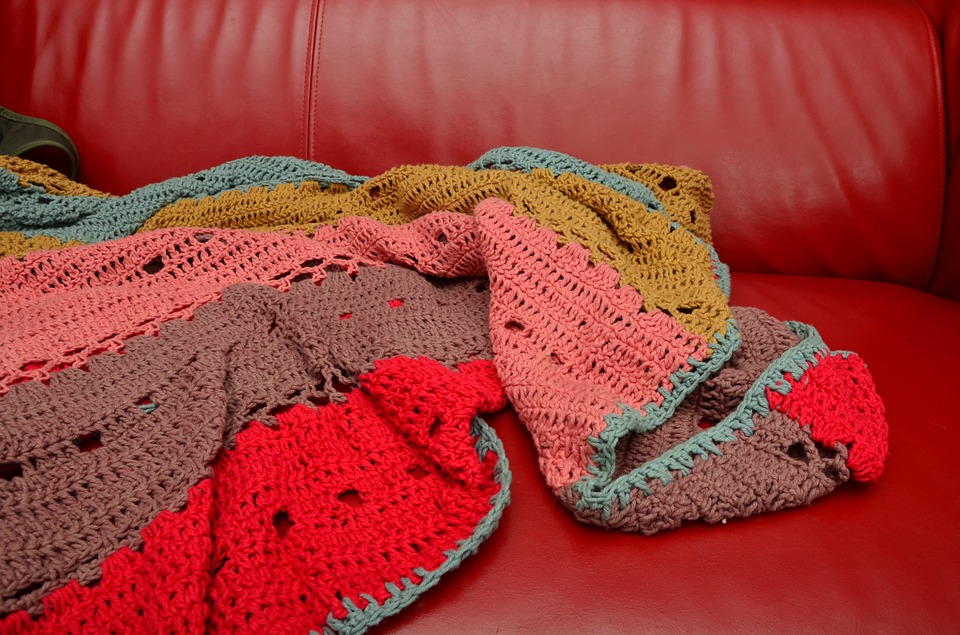 If you live in a part of the world that gets cold for part of the year, then it's worth it to invest in winter approved homewares. Things like fuzzy rugs, warm blankets, flannel sheets, and quilts can help to keep your home comfy and cozy this winter.
5. Open blinds/curtains during the day
Use the power of the sun to heat your home. Every morning, open your blinds and curtains and let the sun work its magic throughout the day. Then, when you get home from work in the evening, shut them to keep the warm air in.
6. Don't use bathroom and kitchen fans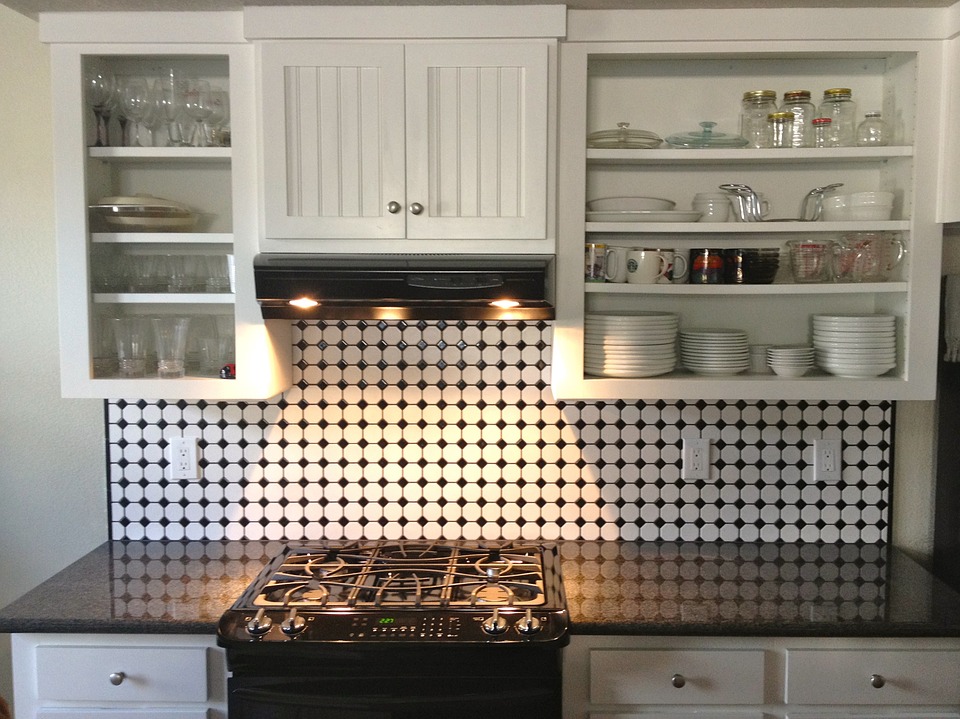 Bathroom and kitchen fans have an important task, but while they are sucking the steam from your rooms, they are also sucking out the heat! Limit their use in the winter months - all of that steam and warm air can help to increase the temperature of your home!
7. Change your furnace filter
If you get your furnace tuned up yearly, the heating pro should replace the filter if it's necessary. Check on the filter regularly throughout the year because it might need to be replaced more than once per year.
8. Run ceiling fans in reverse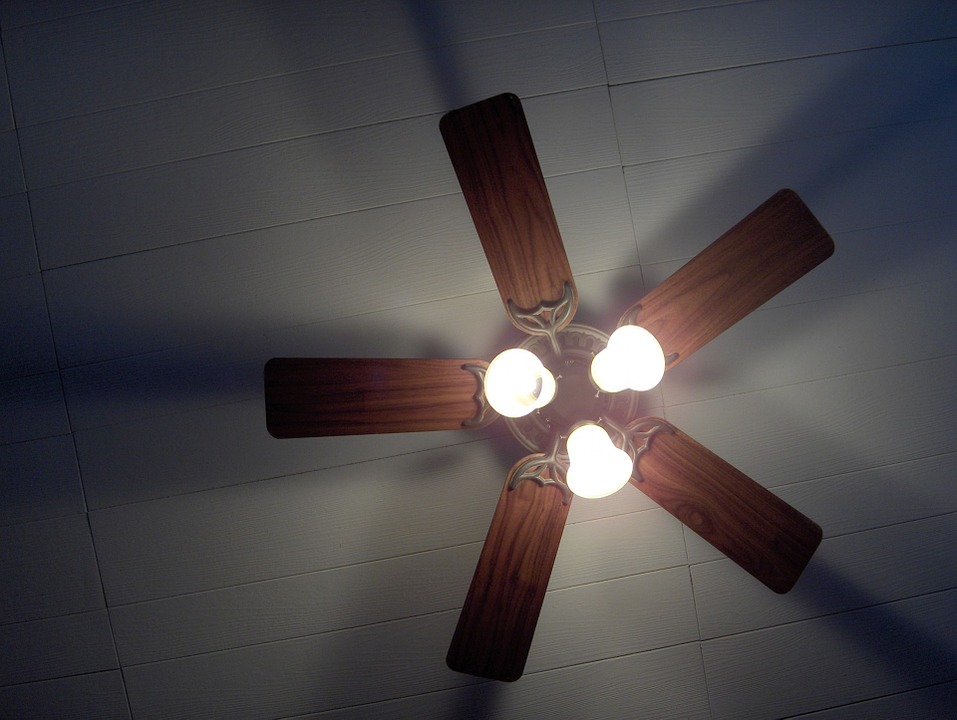 Make sure your ceiling fans are running clockwise in the winter months. Since hot air rises, running the ceiling fan in the right direction for the season will push the warm air down.
9. Turn down the heat when you're at work & at night
Decreasing the temperature at night and while you're at work can save you a bundle. Many people find it more comfortable to sleep in slightly cooler conditions, but with a warm blanket anyway. If you're concerned about your pets, turning the heat down a few degrees while you're at work won't bother them. They do have built in fur coats after all.
10. Update your insulation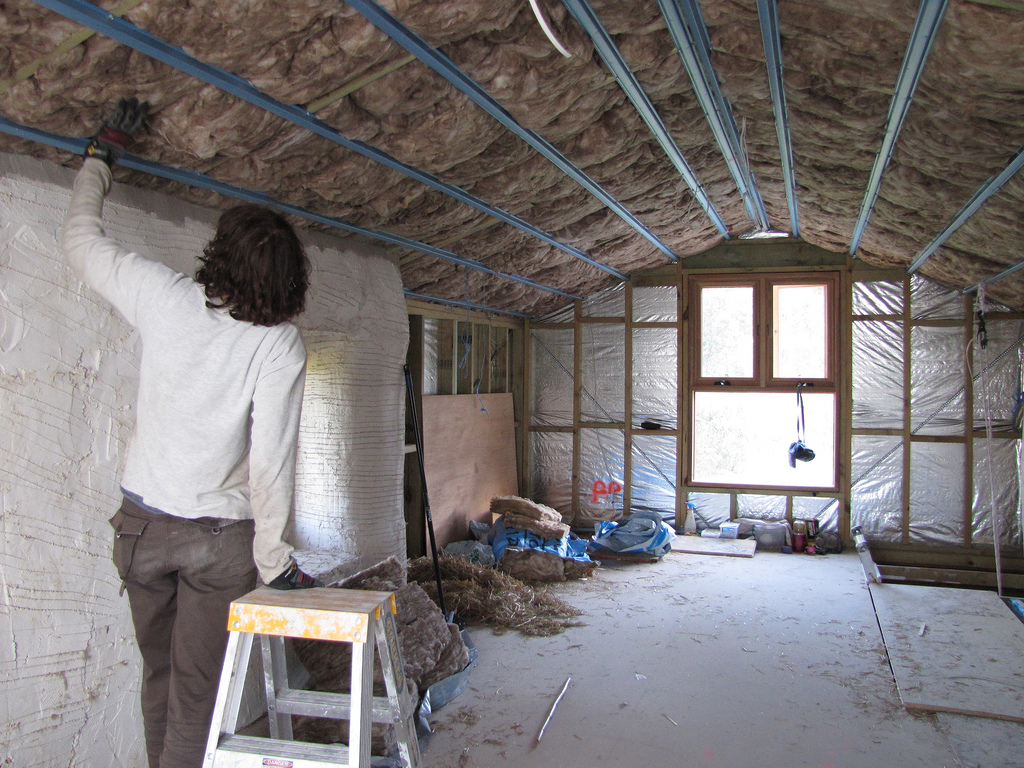 If you're finding that your heating costs just keep creeping up and up, even if you've done everything else on this list - then you might need to update your insulation. Get an energy audit done of your house. They should be able to tell you where you're losing heat.
Here's an easy test you can do yourself: the next time you get a light dusting of snow, head outside and see if the snow on your roof has melted or if it's still there. Compare to your neighbour's homes. If your roof doesn't have any snow, while your neighbour's does, then you're probably losing heat through the roof. This indicates that the insulation in your attic needs to be updated immediately.
11. Keep fireplace damper closed
If you have a wood burning fireplace, then you know how cozy it can make your home feel in the winter months. However, when it's not in use - you could be losing a lot of heat through the chimney. Close the fireplace damper when you're not using your fireplace to keep the heat in when you need it.
12. Update your furnace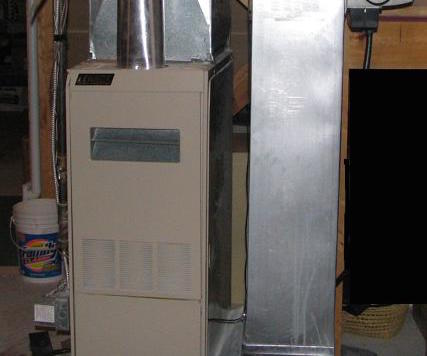 Again, if you've done all of the things on this list and your bills keep going up, it might be that your furnace is old and inefficient. Installing an Energy Star heater can make a world of difference to your wallet. A Jiffy pro can assess your furnace and recommend and install a new one for your home.
13. Check for drafts
Deteriorating caulking and weatherstripping might to be blame for your cold house. Luckily, this is an easy and inexpensive fix. Just replace the weather stripping around doors and windows, and check to make sure the caulking looks good. This will help to keep the warm air in and the cold air out.
14. Install a programmable thermostat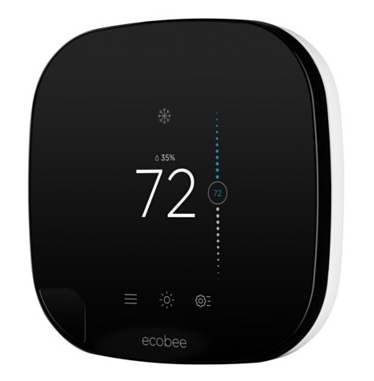 A programmable thermostat will make life much easier if you're constantly turning the heat up and down. It can be programmed to automatically turn the heat up when you and your family wake up in the morning, turn it down when you leave for work, and then turn it back up again when you get home in the evening! With thermostats like Nest and Ecobee, you can even control the heat from an app on your phone! So if it's a particularly cold day and your pets are at home, you can increase the temperature for them while you're at the office!
15. Leave the oven door open a bit to heat the house after you're done baking
Baking and cooking in the winter months can lead to a nice and toasty kitchen. Utilize this heat, that you're paying for anyway, and leave the oven door open a crack to really let some of that heat out when you're done with the oven.
16. Get your ducts checked for leaks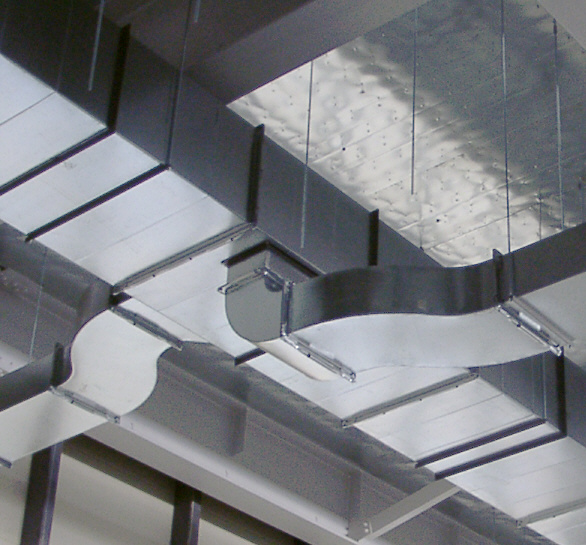 When you get your furnace tuned up for the season, ask the heating pro to check your ducts for leaks. Repairing these leaks can save a ton of money since it will make the whole system run much more efficiently.
17. Cover unused doors and all windows with plastic film
If you have a patio door or backyard door that you don't use once the snow falls, consider wrapping it in plastic film. This film, which you can purchase at any hardware store, is a very inexpensive way to ensure none of that cold air is getting through to your home. If the drafts in your house are particularly bad, consider wrapping your windows for the winter as well.
18. Keep heating registers clear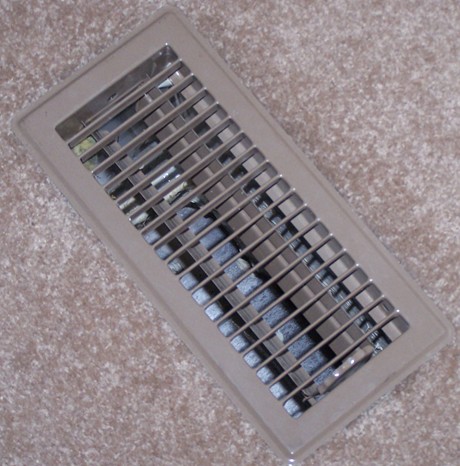 One of the easiest ways to ensure your home is being heated efficiently, is to check that all of the vents are clear of furniture and other stuff. When you place a couch, for example, on top of a register, it restricts its ability to heat the room properly. Instead, you're just blowing hot air into your couch.
19. Restrict the flow of the air
In addition to the tip above, if you don't use certain rooms very often, then close the register completely and shut the door. This will give the furnace more power to heat the other rooms rather than one you never go in. Keeping the door shut, and perhaps with a towel at the base, will make sure that the cold air stays in that particular room without impacting the temperature of the rest of the house. Just don't do this to a room that has the thermostat in it!
20. Get a space heater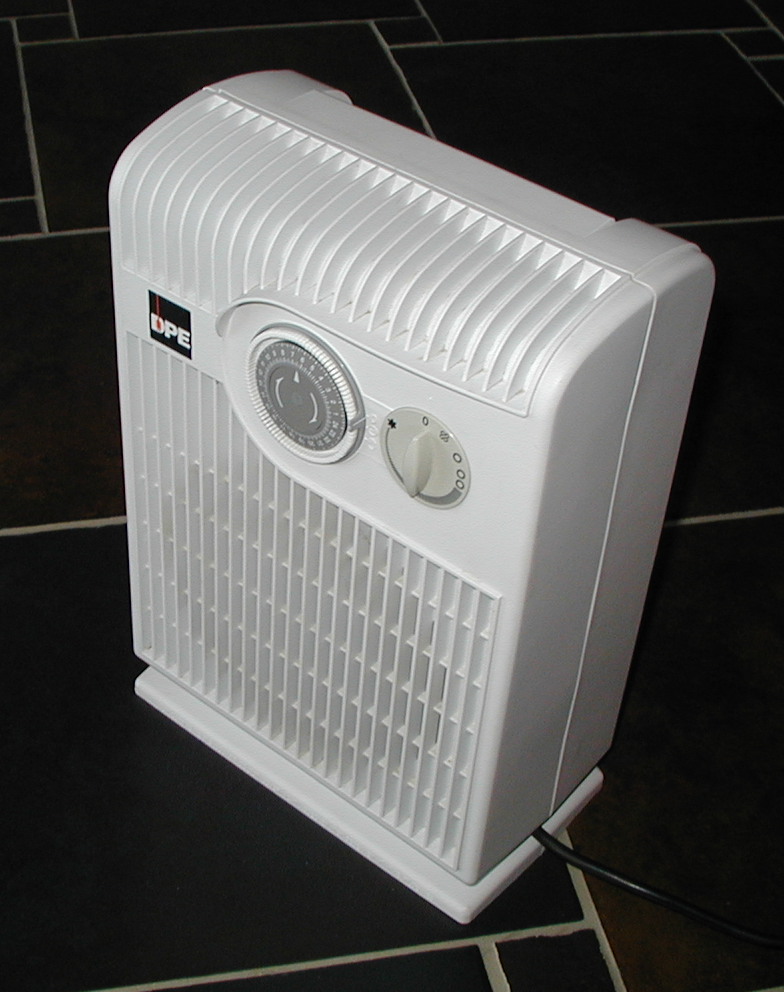 While you shouldn't use space heaters to heat your entire home, they can be a great way to heat only the room you're in at the time. If your whole family is sitting in the living room at night, then turn down the thermostat and plug in the space heater. This will keep that one room nice and toasty without heating the entire house!
Never leave a space heater running unsupervised.
There are lots of easy solutions that cost very little money and can make a big impact on your heating bills this winter. Just being conscious of what you're heating and when can make a world of difference. Get your family on board and see your hydro and gas bills plummet this winter!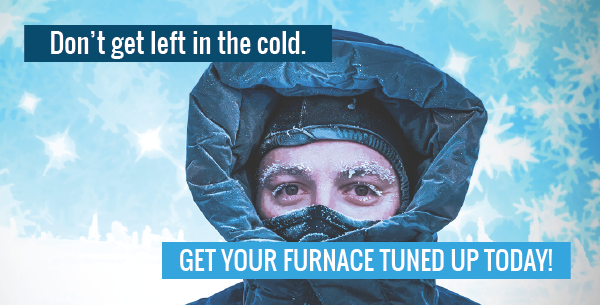 ---