Jiffy is a platform that instantly connects homeowners with nearby, quality home maintenance and repair professionals in over 30 categories. Welcome to our blog, where we share home maintenance tips, inspirational design ideas, and information on how we make it easier than ever to complete projects around the house.
We're excited to introduce our new loyalty program, Jiffy Points! Now you can earn Points and redeem them for credit towards upcoming jobs. For every 300 points, you can redeem $10 in Jiffy credits. Here are all the ways you can earn Points with Jiffy:
Adding an address (100 points)
Adding Flash subscriptions (150 points)
Completing jobs (for every $100 spent on a job, you earn 25 points)
Referring your friends and family with a referral code (75 points are earned once they sign up)
You'll even be able to earn 2x, 3x, 4x points on seasonal service packages soon!
All of the info about your Points will live in your Profile under the Points section. There you can see your Points history and stay up to date on all the ways you can earn. You can redeem your Points in the Credits, Points section, or on the Dashboard. Just look for this button: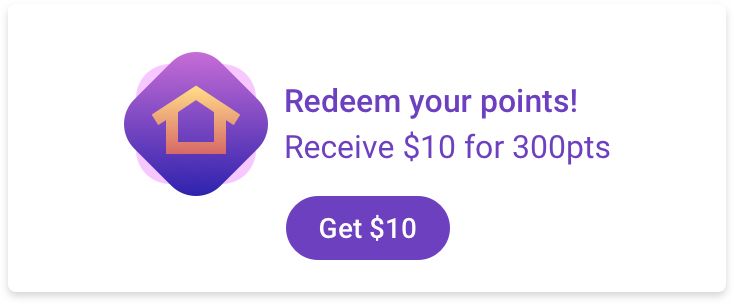 Then, click the 'Get $10' above to start saving!
---