Do you have a swing set in your backyard? Do you know what kind of condition it's in?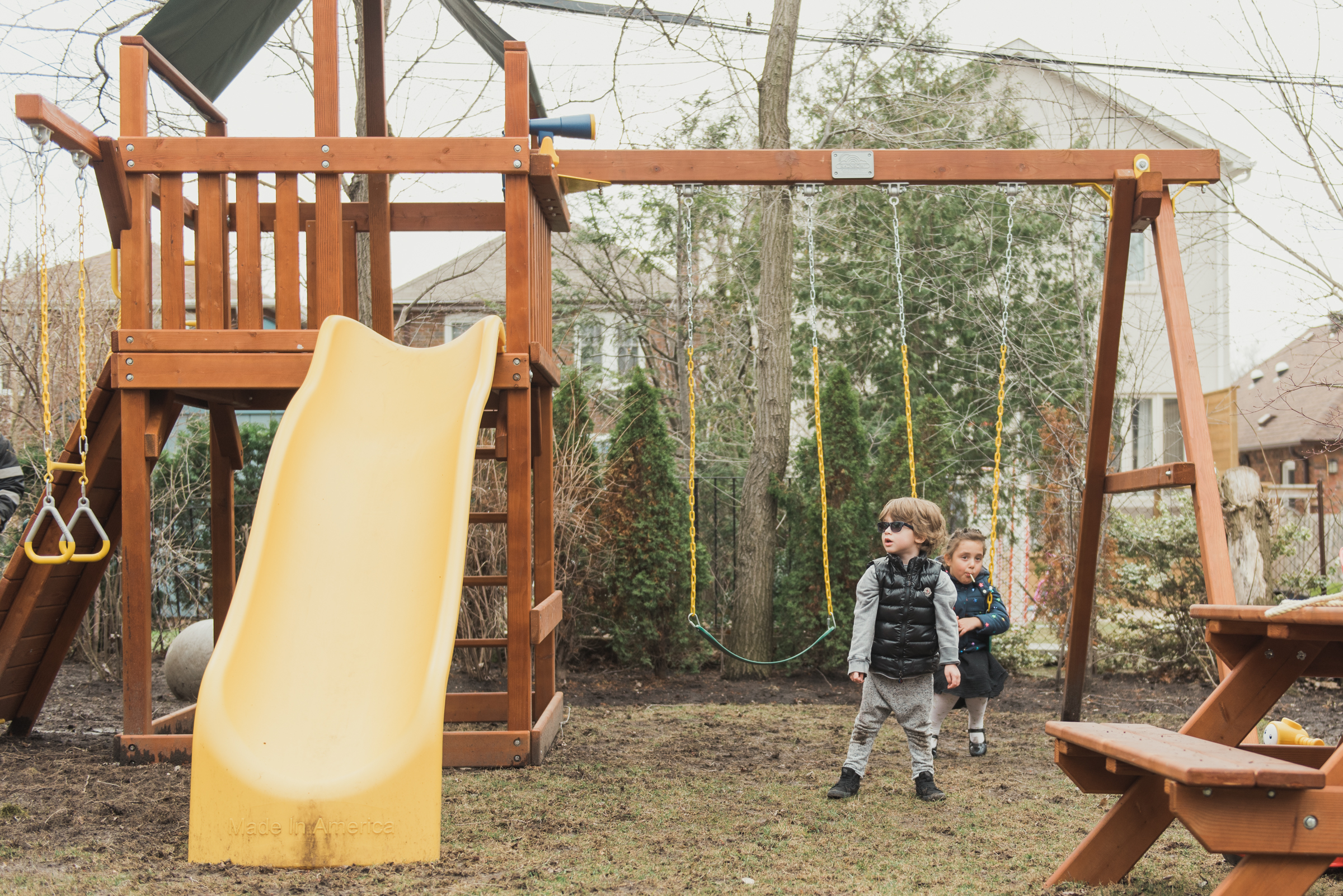 (Book a handyman to do a maintenance check on your swing set!)
As the weather improves, your kids will be antsy to spend more and more time outside - and if there's a swing set in your backyard, you can bet that they'll be climbing all over it before long.
One smart Jiffy user and Ottawa-based mom recently took a good hard look at her swing set and realized it needed some updates.
The sandbox was in desperate need of having the sides replaced so she booked a Jiffy handyman to get the job done. She supplied all of the necessary wood for the updates, and in about a half day, the swing set was restored to new by a Jiffy handyman!
Your swing set braves the elements all year round - from snow to rain to wind. Make sure that it's in good working condition every season by doing regular checkups throughout the year and getting any necessary repairs done immediately. Here are a few things you should do to maintain your swing set:
Check all metal parts for rust and deterioration
Make sure all moving parts are well lubricated
Regularly tighten any hardware
Check for rough wood and sand down any splinters
Check and remove any sharp edges
Make sure that the ground around the swing set is level
Check for any branches, bushes, or fences that might get in the way of rambunctious kids
Book a handyman to maintain your swing set.
Or, if you just picked up a new swing set, Jiffy can always help you put it together too! Just book a furniture assembly job.
---