Welcome to the Jiffy blog, where we share maintenance tips, inspirational design ideas, and information on how we make it easier than ever to complete quality home maintenance and repair projects around the house.

Why book basement waterproofing in Toronto with Jiffy?
With spring right around the corner, now is the time to book basement waterproofing inspection or services in Toronto and the GTA. From determining the source of moisture in your basement to recommending whether work has to be done to the exterior or interior of your foundation, Jiffy can connect you with an excellent waterproofing Professional. Here are five ways we make the process easier.
Jiffy makes booking basement waterproofing in Toronto easier than ever
Regardless of whether you're booking an emergency job or a preventative one, home maintenance often just takes too long to book. Don't waste time calling around, waiting through holds or calling back later. Booking home maintenance with the Jiffy app makes the process easy and efficient:
1. Select the waterproofing service on our website or mobile app
2. Fill in your order details and location
3. Choose a day and time that works for you
4. Jiffy will connect you with a nearby, available Pro
What's more, Jiffy services allow you to track your waterproofing Pro en route to your home. And if for any reason you need to cancel or reschedule, you can do so for no charge up until your Pro has left for your job.
Jiffy Pros specialize in preventative maintenance for basements and foundations
Basements are inherently prone to flooding at the best of times. But as winter transitions to spring and wet weather becomes the norm, spring rains, backed-up sewers and drains, ground thaw and snowmelt only serve to amplify the risk for homeowners. A Jiffy Pro can help protect your basement against these periods of over-saturation regardless of whether you've already noticed signs of water penetration or you're looking to solve the problem before it presents itself.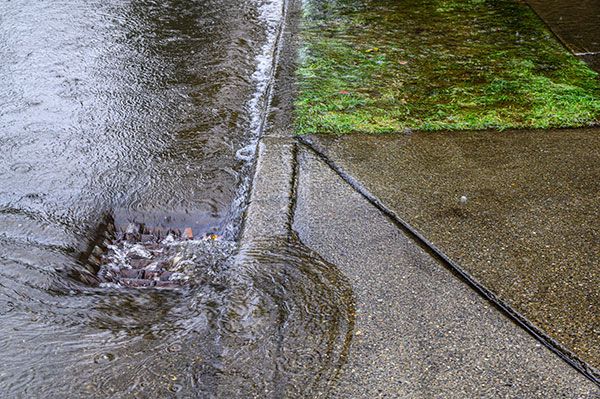 After you book a Jiffy waterproofing Pro through our fast and seamless booking platform, they will assess the state of your foundation and identify any cracks, holes and any other unintended flow paths. From there, they will recommend the proper course of action to address the problem.
Jiffy removes the uncertainty from booking just any waterproofing company in Toronto
Going through home maintenance or improvement issues is stressful enough without having to worry about whether or not you've hired a quality company to do the work. Don't risk booking a waterproofing company that will leave you in the lurch or complete the job to a poor standard.
All of our Pros go through an extensive vetting process before they can join our team; we only work with certified, top-notch professionals. And the best part? The vetting process doesn't stop with us. When you book through our platform, you'll only ever work with a licensed, thoroughly vetted Pro that's been highly rated by other Jiffy customers.

Jiffy provides fair, accurate flat-rate quotes for basement waterproofing in Toronto
As a general rule of thumb, homeowners should be setting aside roughly 1% of their home's value per year for ongoing home maintenance. And that doesn't even include emergency maintenance funds that arise from unexpected external factors like heavy rain or snowfall. Worrying about whether you're being gouged on a planned or an emergency maintenance job should be the last thing on your mind when trying to plan for these expenses.  
Whether you're having issues with poor drainage or cracks in your foundation wall, a Jiffy Pro will assess the unique circumstances of the job and provide you with a fair, accurate, flat-rate quote upfront that takes the unique conditions of the job into account. That way, you'll be fully aware of the scope and the cost of the job before you commit.
Your Satisfaction = Guaranteed
Gone are the days of sifting through the internet to find a home maintenance company that works for you. From beginning to end, finding and booking basement waterproofing in Toronto with Jiffy is easy. We take pride in our seamless and simple approach to home maintenance. If for some reason you experience any issues with the job, simply let us know and we'll do everything we can to make it right.
Book a Jiffy waterproofing Pro today!
As the calendar turns over to spring, keep the water where it belongs: outside. Don't risk a destroyed basement and a costly repair. Jiffy Pros have the expertise to ensure your home stays sealed and dry year-round.
BOOK WATERPROOFING IN TORONTO WITH JIFFY
---