How do you keep track of your home to do list?
How do you keep track of what needs to be done in your home? Do you write it down on a Post-it? Or do you have it saved in your head somewhere?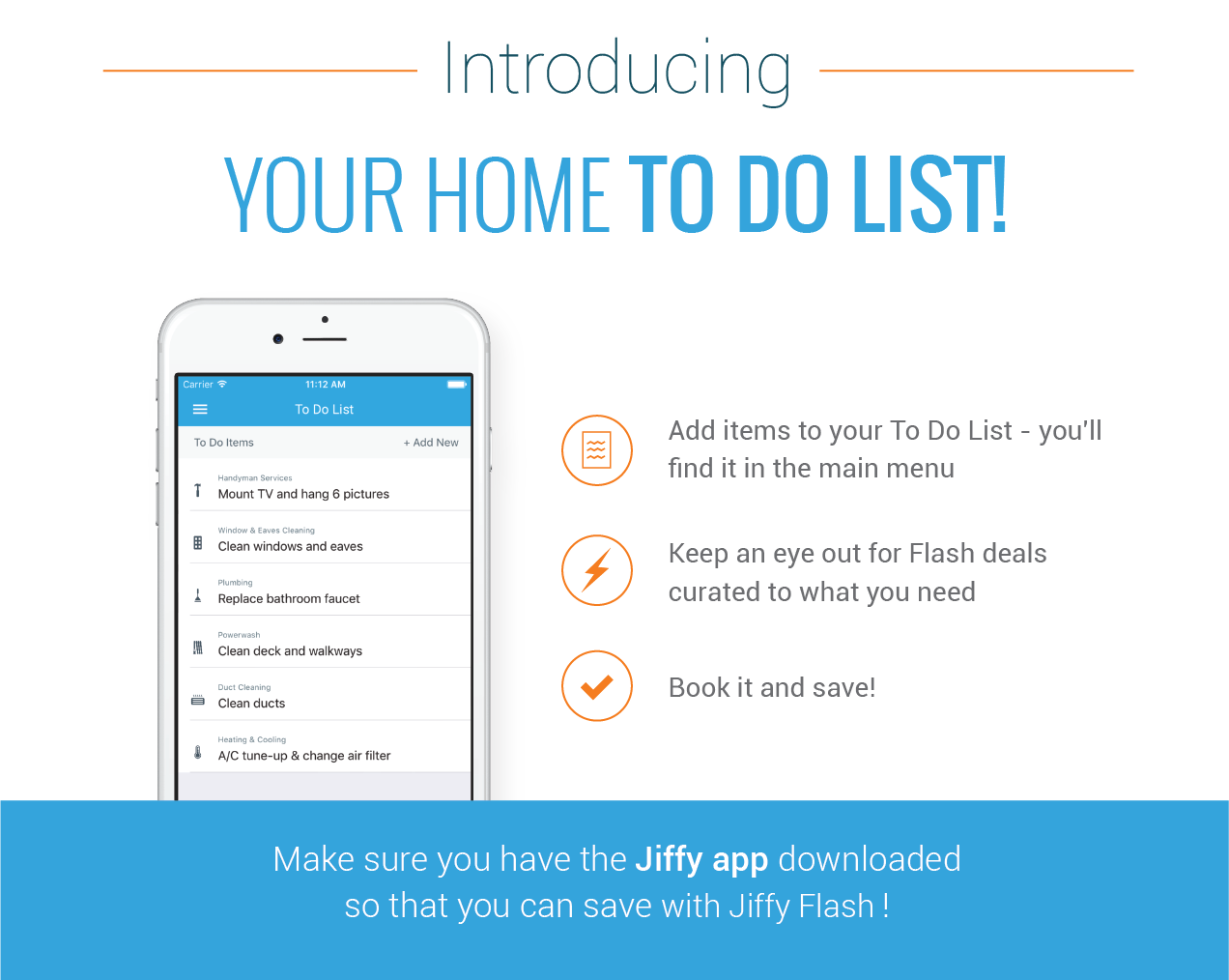 (Start adding things to your to do list now!)
We've launched To Do Lists to make it easy to keep track of everything you need to get done in your home.
To Do Lists keep you organized, and now they also help you save money! When our pros are in your neighbourhood, you'll receive Flash notifications for the things you have on your list.
You can find your To Do Lists in the app in the main menu. We've added a couple seasonal items to your list to get you started - update or add whatever you need done around your home today.
You might also be interested in:
5 Common Mistakes When Hiring a Handyman (Or Any Tradesperson)
How to Avoid Spring Thaw Damage
Read More